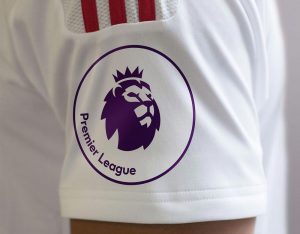 Premier League rules  for 2019/2020 season
New rules on handball
When the ball accidentally hits a player's hand before crossing the line, a goal will be ruled out. Goals will also be void when a player accidentally handles to create an advantage, or subsequently scores.
New rules on free-kicks
The sight of an attacking player lining up in a defensive wall will be outlawed from next season, with attacking players banned from standing within a metre of a wall of three or more players.
New rules on penalties
Keepers will be prevented from giving themselves a split-second advantage, being ordered to keep at least part of one foot on or in line with the goal-line when a penalty is taken.
New rules on substitutions
The authorities seem to have become wise to this time-wasting tactic. Next season, rather than taking a leisurely stroll across the width of the pitch, players will have to leave the action at the nearest point of the action. No more dawdling, limping or slow handclaps when a member of a team who are a goal up heads to the bench with minutes to go.
New rules on yellow and red cards for managers
The new rule states that the senior coach in the technical area will receive the decided punishment when offending individuals cannot be identified, such as in mass disagreements between backroom staff. That could mean mild-mannered managers receive cards for failing to control their staff – even if they have been minding their own business during a fracas.
New rules on Drop Balls
The ball will now be returned to the team who last touched the ball before play stopped, with keepers receiving possession if play ended inside the penalty area.
Introduction of VAR
For the first time ever in the Premier League, fans will see VAR used in the competition next season.
The system, however, is only used in four game-changing scenarios: goals (and incidents leading to them), penalties, red cards and potential cases of mistaken identity.
Kick-off times
Eight Premier League matches will be shown in a new time slot of 7:45pm on a Saturday night.