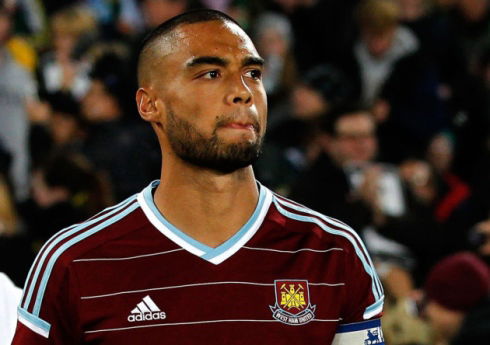 Winston Reid is ready to take the third and fourth big club scalps over Christmas.
The central defender has become positively verbose over the last few days – hopefully a sign that after weeks of silence things are stirring in his heart towards a Hammers stay.
The New Zealander – commenting on the two upcoming derbies against Chelsea and Arsenal – said:  "When we've played the bigger teams this year we've always given it a good go and I'm sure the next couple won't be any different.
He told www.whufc.com: "It's always going to be tough playing against those two teams, there's no doubt about it. But we've done ever so well up until now and so we're going to try our best to make sure it continues."
"We'll set up a foundation and adopt a tactic for the game. It's not going to be easy but we're not going to go there and be afraid. We'll do our best and see how far it can take us."