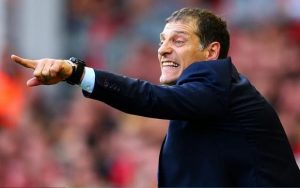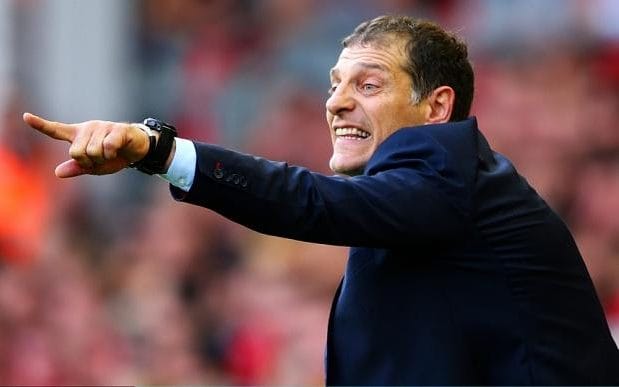 West Ham this morning are reported to already be eyeing up possible Slaven Bilic replacements with only two games of the season gone.
The story has emerged in  The Mirror which claims the usual candidate as a possible next manager,  Rafa Benitez, as the next one.
Two defeats – at Mancheter United who repeated the  4-0 drubbing atSwansea at the weekend, and a defeat by Southampton in pretty desperate circumstances, may or may not be sufficint to base the story upon.
But the reality is that Bilic's position seems to be under constant examination with the near constant late reversals and large number of goals shipped.
Bilic isn't seen as a manager with a long managerial shelf life  by the bookies either with Skybet naming him as third favourite to be the first to leave the PL at a price of 7/2 – behind Frank de Boer and Benitez.
The Mirror even adds that the Davids are already drawing up contingency plans.
The Hammers meet Cheltenham in the League Cup clash tomorrow night and it hardly needs saying that defeat would bring unbearable pressure on the manager's shoulders.