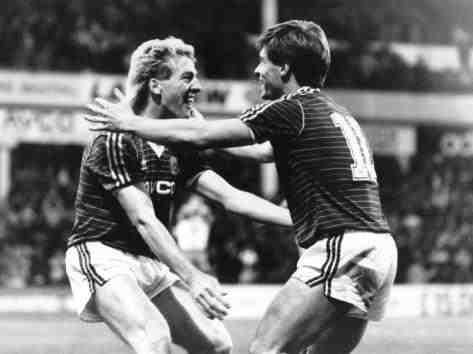 The passion and frustrations of West Ham fans has remained much the same as far as on field matters are concerned for years and years.
The miseries have been put down to all sorts of factors; the board,a poor recruitment policy, a selling  policy, a succession of managers,ambition failure and much more.
Whatever the reasons we have been doomed it seems by that line "fortune's always hiding," certainly since I joined the 'dark side' ( lol) over 50 years.
To those of later generations any of us who can remember such a length of time will tell you the same.
And although the fans will always come first, complaints, moans, protests and general vociferous discontent has changed nothing – it is simply  far more apparent with the arrival of social media.
There's a great blog  published in today's Guardian recalling what went before and after the most successful season in our history -1985/86.
And it demonstrates the many years a lot of us have been around as crazed fans we've suffered  with  of this great club.
Can I recommend that if you really need an insight into WHUFC or need to be reminded of how much we have gone through down the years you go to it now.
Somehow this season and immediate future feels different -if that's correct then it's about 60 years or more overdue.
https://www.theguardian.com/football/that-1980s-sports-blog/2021/mar/04/west-ham-challenged-title-relegation#:~:text=The%20forgotten%20story%20of%20…,1985%2D86%20First%20Division%20season&text=Things%20would%20never%20be%20the,club%20suffered%20relegation%20in%201989.