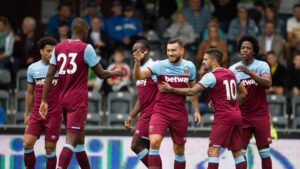 According to reports this morning the Prime Minister has been briefed for the return of televised behind closed doors football 'within weeks'.
The Sun claims Mr Johnson sees the resumption of live sport as key to boosting the morale of the nation after weeks of lockdown.
The story is repeated by the Mail and it says that other football leagues,  cricket, tennis and horse racing could also resume under the extensive proposals which are due to be thrashed out between ministers, officials from Public Health England and other sporting bodies.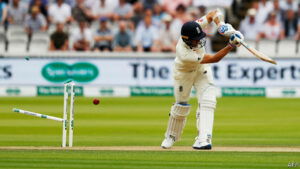 The report maintains however that the priority remains to restart and complete the Premier League season to allow the transfer window.
And  The Times, adds the PL are planning to stage games behind closed-doors at 'approved stadiums' when the Government grants permission.
It has also been reported that the EFL will start later than the Premier League because of the added logistical and financial challenges. But the priority is completing the Premier League season so the transfer window can open
The Times claims a cross-sport group is working with the Government on behalf of all professional sports aiming to return to action.
The Government would first have to allegedly meet its five restart tests, which include cutting both death and infection rates before plans for the resumption of sport can be implemented.
And each sport would also allegedly have to comply with an uncompromising set of criteria, which involve making sure social distancing is maintained and keeping everyone involved safe from possible  infection.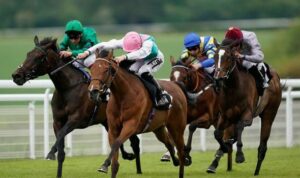 Participants in the various sports would also reportedly have to undergo regular testing, which will have to be paid for by clubs or the sport's chiefs in order to prevent essential workers from being blocked.
It is hoped that with transfers occurring money would then start to trickle down the pyramid
The Government's next review of the lockdown is due on Thursday, May 7.
The news comes amid concerns of people gathering together to watch sport following Culture Secretary Oliver Dowden appeal to the Premier League to consider streaming matches on terrestrial channels.
There are fears that should the games only be available on Sky Sports and BT Sport, people will be tempted to go round a friend's house to watch the matches.
Extended highlights are therefore being considered, while it is also possible clubs could be given permission to show games on their official websites.
Sportsmail has since revealed that both broadcasters will resist pressure to screen for free the 47 Premier League matches they have left this season.
Clubs may also be forced to pay for players being regularly tested as to not block key workers
Returns for tennis, cricket and snooker could come at an earlier date than football due to officials' belief that social distancing could be maintained more easily.
ClaretandHugh says: Once again a story with plenty of ifs and buts. However there seems little doubt from these new reports that the whole issue of TV sport has been on the agenda within government for several weeks. Our reading of this is that "other sports" as mentioned in the story are indeed more likely to get underway before football. horse racing continued for a while after football ahead of lock down and far fewer problems exist with cricket. However, there does seem an absolute determination to get the Premier League underway at some point and another suggestion has been that players will be told to wear masks or  not touch their faces which seems a very big ask indeed. The truth is that no option is being left uncovered in these reports and the reality is that everything remaons in the Government's court and all speculation will remain on hold until May 7 regardless.