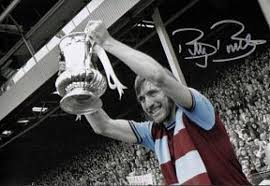 Declan Rice has his heart set on emulating Bobby Moore and Billy Bonds.
The teenager has started both Caraboa Cup matches this season and is now eyeing a run all the way to Wembley on Final day.
He may have to be part of a successful team at the famous stadium before that by perhaps being involved in overcoming Spurs on October 23.
Commenting on the Cup competition the teenager said: " "There is so much history in the cups with West Ham, the FA Cup and League Cup, so we want to go on a good run and get to Wembley again,"
"I saw a really good video with Bobby Moore and Billy Bonds and I'd love to experience the same feelings they did by winning a trophy.
"If you want to be a top player, you have got to win trophies and I want to emulate them."