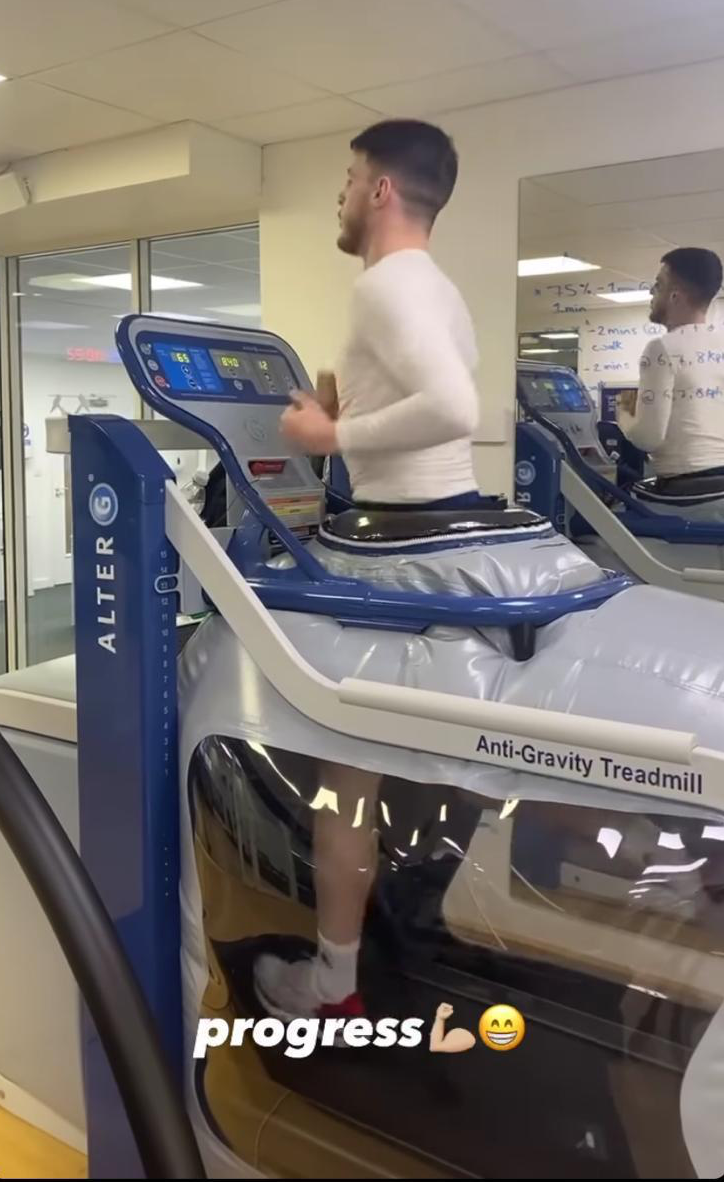 Declan Rice is working hard in the Rush Green gym for his early return. The 22-year-old Hammer posted a photo of himself on the Alter G Anti Gravity treadmill with the caption 'progress'
The rehab machine developed using NASA technology helps footballers recover from lower-body injuries, train at a lower intensity, and reduce the risk of recurring stress-related knocks.
The player dons some rubber shorts that zip into an airtight enclosure on the treadmill. Pushing a button changes the air pressure so you can either walk or run using between 20 and 100 per cent of your body weight.
The wonder machine allows injured footballers to begin their recoveries sooner, slowly increase the training intensity to reduce the chances of any setbacks, and recover from their problems much faster.
Let's hope this NASA technology can get our defensive midfielder back a lot early than expected so we can resume our push for Europe.