Liverpool are being reported as having little interest in Jarrod Bowen at theis time despite speculation claiming the opposite is true.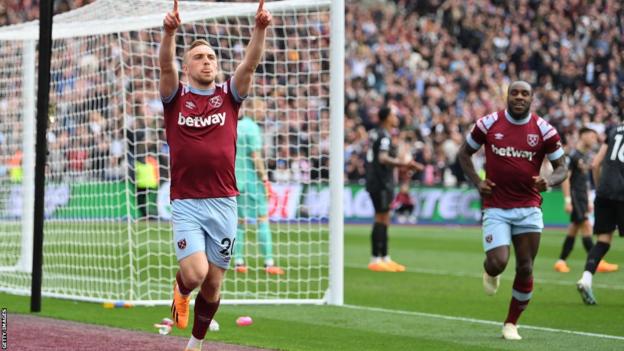 And give the news has come well known ITK Fabrizio Romano – who has a good record in getting things right this should come as a big relief for hammers fans.
He has made it clear that at this point there is no Anfield enthusiasm to sell Mo Salah and bring in Bowen as a replacement.
We revealed this morning the Hammers are still holding talks with Bowen and his agents and were unworried about the situation because with a year's option attached he still has nearly two years on his contract.
Bowen has regularly talked up his love of the Hammers and has currently scored three goals in the opening five games to add to his 13 in all competitions last season.
Now Romano has issued comments which demonstrate that the Hammers will not be facing a bid from the Merseysiders.
He said:"Liverpool have been linked with Jarrod Bowen as they could face Saudi interest in Mohamed Salah again, but at the moment it's very quiet, really.
There's nothing concrete yet, just normal scouting activity but it's something that top clubs always do; not only Liverpool. There's nothing concrete yet with Bowen at this stage or any other player."