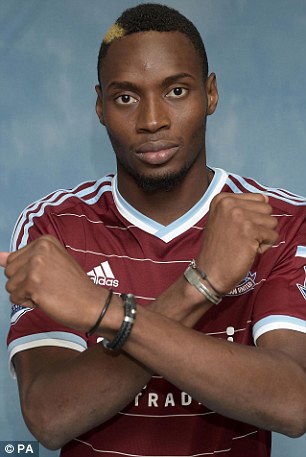 Diafra Sakho is finding a novel way perhaps of learning English!
Settling into  London life hasn't been hard he says and part of his settling in has been visiting a little cinema close to where he lives and doing his best to understand.
He said: "Playing football, that's what I do. I love it and being here makes me love it even more – seeing the people, how the supporters love it too.
"They give me strength and I just always want to be out there on the pitch."
He's enjoying life in the city declaring: "Honestly, it's not been difficult to settle in. It already felt good in London, that is partly because of how well I've begun on the pitch.
"I've not really seen London yet. I tend to stay at home and I don't really go out in the evenings. I go to this cinema which is around the corner from me and watch films in English and do my best to understand

"If not, I am always at home. I am someone who spends a lot of time at home."

Neil McDonald knows just how important it is that foreign players integrate into their new lifestyle..

He said: "I'd like to think that at the club we welcome new players and we try to look after them, not just on the pitch, but off it as well.

"We try to settle them and put them in the areas where they will feel comfortable, so that there is a fair few players for them to socialise with."

What about Sakho's Senegal international team-mates? Will they play a part in his time in England? It seems, not really.