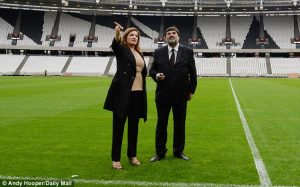 David Sullivan said his new year's resolution was to further unite West Ham supporters with his board.
Karren Brady repeated that promise today saying on her twitter account "Engaging with fans is a top priority and I am very grateful for your recent questions & the insights you have given me"
The timing of an article by West Ham fan Martin Samuel in the Daily Mail over the weekend was unfortunate, even more so that the club decided to re-print the offending article on the official website leaving some to make the accusation that the story was planted in the first place. The article has got many West Ham supporters backs up as Samuel suggests Hammers fans have selective memories and are conveniently blaming all the problems on the stadium move.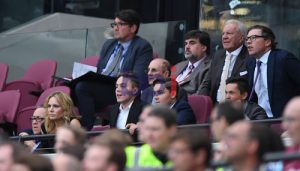 This is what Samuel said: "Who remembers Fortress Upton Park? No, me neither.
And, yet, after another depressing capitulation, this time against Manchester City, the airwaves and message boards were full of disgruntled West Ham fans who could not recall their team rolling over like this at the old place.
Shipping five goals to City and Arsenal at home in the same season is being blamed on the move to the London Stadium, as if the best teams once shivered when imagining a trip to east London.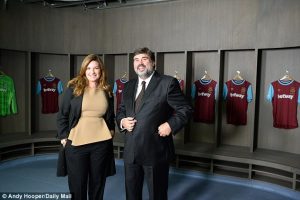 The Hammers' struggles against the biggest clubs is not restricted to their new ground
Happily, there are record books for the times when memories fail, so we can see Manchester City lost once in seven visits to Upton Park in the period from March 1, 2009. West Ham's home record against Arsenal was even worse, a single victory in 14 matches since October 3, 1999.
As for Manchester United — 2-0 winners on January 2 — they also recorded two-goal margins of victory in 2014, 2011 and 2009, and Chelsea won by a margin of three goals or more at Upton Park in 2013, 2010, 2008, 2007 and twice in 2006.
So let's not pretend. Upton Park had its moments — not least in the final year — but it was never mistaken for the Bernabeu by visitors. The negativity felt by the locals towards West Ham's new stadium is a contradiction anyway. On one hand, fans are furious because the team keep losing, on the other they say they did not want to move to a new stadium, because West Ham was more about community, good football, and having a laugh with your mates, and it didn't matter that they wouldn't win the league. So which one is it? It cannot be outrageous that West Ham keep losing, but equally outrageous that the club should have left Upton Park because success was never the aim. Does the result matter or not?"