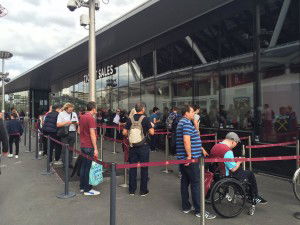 West Ham have confirmed that season ticket renewal information will not be released during the current pandemic.
West Ham have announced that with the Premier League season being suspended due to COVID19 pandemic, the club has taken the decision to also suspend Season Ticket renewals until further information is known with a  further update promised after 30th April.
The club usually announces pricing and season ticket renewal window in March with a deadline usually by the end of May.
The Hammers precarious league position led to an initial delay in season ticket renewals but the viral outbreak has complicated matters further.
Many other Premier League clubs had already announced renewals and some supporters had already paid their money early for next season.
Club London members who signed up for three years and pay by direct debit have been offered a payment holiday during the Co-Vid 19 outbreak.