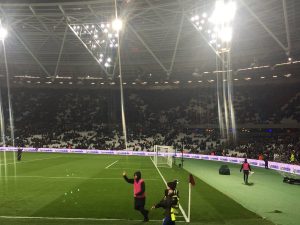 West Ham season ticket holders renewing for next season have agreed to updated terms and conditions which include a new clause in which the club could withdraw their season ticket if the holder does not attend seven or more Premier League matches.
All season ticket holders are required to tick a box on renewal online to say they accept the new terms and conditions which say: "Failure to attend more than 7 Premier League games may result in the Club withdrawing your season ticket. Utilising the Official Ticket Exchange or Official Ticket Transfer will constitute as attending."
The new clause has been introduced to combat the ongoing problem of empty seats at the London Stadium where supporters have bought cheap seats but have failed to use them for every game and have decided not to put them on the club's ticket exchange.
A club source has told Claret and Hugh have the new clause would only apply a tiny percentage of season ticket holders when looking at the total of non-attendance figures for this season but was a deterrent to ensure season ticket seats are fully utilised.
On average 1,500 season ticket holders use the Ticket Exchange facility each league game and the club hopes that trend will continue and improve next season with the introduction of Ticket forwarding to friends or family.
There are claimed to be over 55,000 on the waiting list for a season ticket.
The full update Terms and Conditions can be found at http://seasontickets.whufc.com/terms-conditions