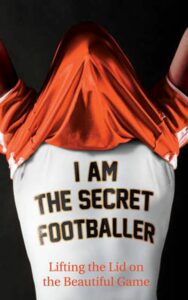 Former Premier League footballer Dave Kitson insists a change at the Professional Footballers' Association is "long overdue" after outlining his desire to replace Gordon Taylor as the union's chief executive.
The former Reading, Portsmouth and Stoke striker launched his candidacy for the role on Tuesday when he detailed his intent to oust Taylor from a role the 75-year-old has held since 1981.
Speaking to Sky Sports News, Kitson said  "It's long overdue, to be perfectly honest, this isn't something I've come across in one night, it's something I've been working on for over a year, gathering information and speaking to players, managers, and officials at the PFA.
"Certainly in the leagues wherever you go – from the Premier League into non-League – it's very difficult to find a good word about the PFA at the moment. That should not be the case. There is a general problem [at the PFA], but leadership always comes from the top. There has been some good work done at the PFA, undoubtedly, but I think the time is right for a change."
Kitson added: "The people that I speak to, the players, the managers, the people that own football clubs even, are all in agreement – whether it's me or somebody else – that the time is certainly overdue for a change at the PFA.
"The questions I've posed in the Daily Mail will go some way to addressing exactly how we can bring about this change, but certainly there isn't an appetite for the current structure."
Kitson's article in the Daily Mail  https://www.dailymail.co.uk/sport/football/article-8269993/Dave-Kitson-launches-plan-oust-Gordon-Taylor-PFA-chief-executive.html
For many years the identity of the infamous secret footballer is thought to have been Dave Kitson, the secret footballer lifted the lid on the secret life of footballers in a series of Guardian articles and books.