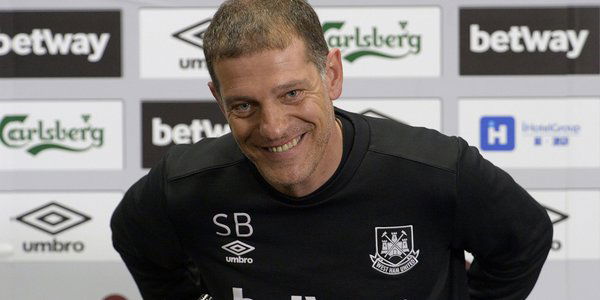 My admiration for Slaven Bilic just grows and grows.
Over the past few months we have learned that his man management skills, refusal to find excuses for defeat and honesty in victory, is of the highest order.
Along the way he has shown himself to be a no nonsense boss who will stand no rubbish from anywhere – Amalfitano was the first to learn that…there' a possibilty that Diafra Sakho may become the second.
He has shown inside one season that he has everything about him to become our best ever manager and now comes another example of how he motivates, encourages and ensures that players remain part of the Bilic organised Irons family.
Writing in the Daily Mail at he has revealed that he had texted Dimi Payet saying: " 'Enjoy it, you have nothing to prove, you are the best player there.'
It may seem a small thing – a tiny thing – but little things mean a lot and remember, Dimi had received a tough time on the selection from from Didier Deschamps in the build-up to 2016.
Yes, he'd had a great build-up via the friendlies but his position had been in dount for some time before that and he would have surely been very nervous indeed.
I have no doubt that Slav had realised all of that and made sure that he got a message that boosted the fella's confidence to the skies.
Slav added in a very good piece: "He got his chance because of his brilliant season at West Ham. We are proud he is at our club — and, yes, he has a long contract!"
The man is not ony in the business of encouraging his players but his fans too and in my book he is pure quality – he manages everything so well on every front."
There are many good things to read in Slav's piece at http://www.dailymail.co.uk/sport/football/article-3638033/I-texted-Dimitri-Payet-best-fired-France-opening-Euro-2016-victory-don-t-care-want-him.html
I urge you to do so but whilst that article is all about Dimi, the point is here that Slaven Bilic's remarkable ability to do and say the right thing at the right time makes him the signing of 2015 for me.
Absolutely the top man.