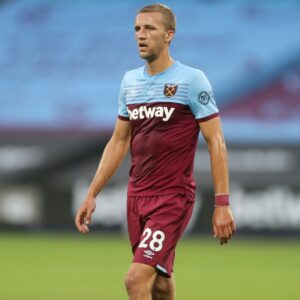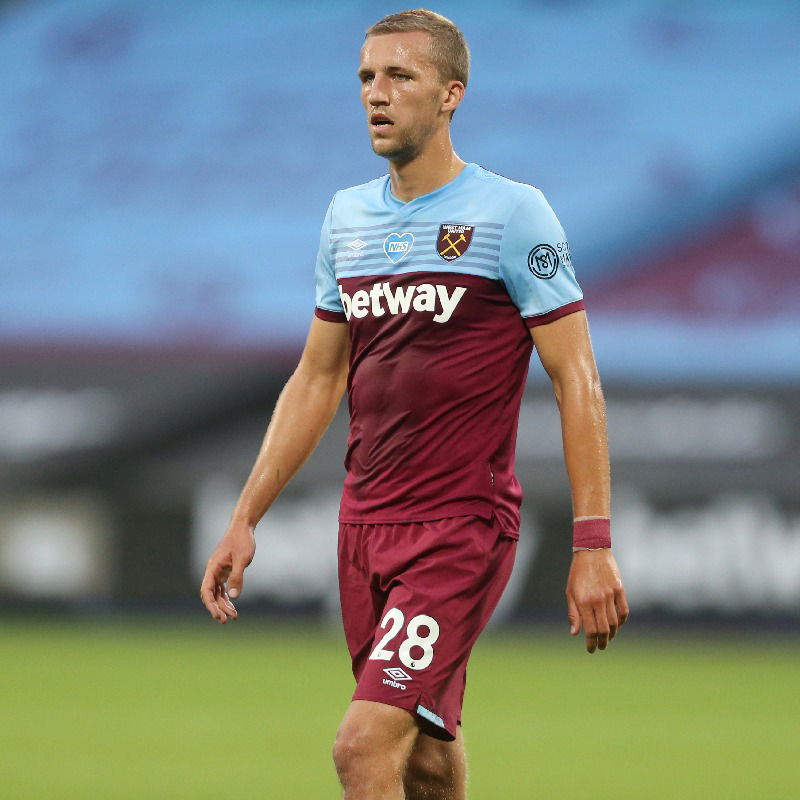 Tomas Soucek looks to me to be the best signing we have made in several years.
He was an imposing figure when appearing against Brentford yesterday, commanded midfield for long periods, scored a goal to follow up on the one he got against Ipswich and looked an absolute snip having completed his £18 million switch to the club.
Jarrod Bowen was another who has proved to be a massive buy but as a Champions League player the former Slavia Prague midfielder and full international Soucek has become a major major figure for the Hammers.
He fitted into midfield alongside Declan Rice to the manner born and looks set to help the 21 year old become an even better player.
The Czech Republic international is enjoying the hard work in his first pre-season with West Ham and can't wait to start his first full season with the Hammers against Newcastle at the London Stadium on September 12..
Speaking to https://www.whufc.com/news/articles/2020/august/30-august/tomas-soucek-were-preparing-hard-new-season he said after yesterday's game: "I feel very well because the last game was hard for my whole body, because we prepared very hard, but I think that we needed to.
"We've prepared very hard but very well for today. I had more time for recovery and for rest. Hopefully you will see it on the pitch. 
"I like scoring here! Now I am flying away to my national team and hopefully I carry on scoring and I can transfer my form into the start of the new season."I have to carry on scoring in season though.
"We had three weeks off in the summer and, in our country, it was a normal three weeks for summer. We got to have a rest, and me and my wife had our wedding, so we had a nice time and we enjoyed all our family there. 
"I've looked forward to the start of the season all the way through pre-season. I've been with the guys for a long time and I'm feeling really good with them on the pitch. 
"I am looking forward to the first game of the new season and I'm looking forward to it for our fans, because I know they support us when we're here at home, and hopefully they will support us this season once again in this stadium."