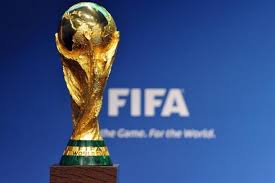 Gareth Southgate has been reported as having 55 names on his provisional World Cup squad and that he is expected to release the names of his final choices later this month.
We can probably assume that only Declan and Jarrod are the Hammers names in his mind with our No 20 having improved over recent week to the point where he can be considered likely to make the trip.
Among the many names that have spoken out about human rights issues which cast the darkest of shadows over the tournament is Eric Cantona.
Other current players who could be involved have made it clear they want the opportunity to protest and there has been a mixed response to that from the organisers.
There have been numbers of fatalities among migrant workers who helped build the stadiums and facilities with some reports claiming there have been 6ooo with the organisers claiming it is no more than three.
However, even if one were tempted to believe such a tiny figure it runs total against the mainstream reports of course and three is far too many anyway in the name of football.
Qatar is not a footballing country and given that and the deaths, CandH will offer only the most limited coverage of the competition.
We will cover only situations concerning West Ham United players as we believe what has happened in the build-up is nothing less than disgraceful
Hope you understand.