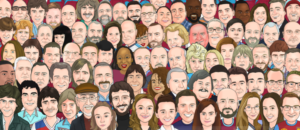 Spanish La Liga matches could have the look of a FIFA video game when the competition resumes next month.
The Spanish league is contemplating adding virtual crowds to the television broadcast of matches that will be played in empty stadia.  Spanish league president Javier Tebas said on Friday that the league is working with the possibility of giving fans an option to watch the original feed from the empty stadia or an alternative one with crowds superimposed on the stands, similar to those in video games.
"We are testing to see if we can allow the spectator to choose between two images — the real one or another with virtual fans and sounds," Tebas said in an online video conference organized by Spanish sports newspaper Marca. "We want to give fans options. The tests I've seen so far are impressive."
Tebas said fans may also have the option of hearing pre-recorded crowd noise or stick with the live sound from the empty stadiums.
Tebas said the Bundesliga, which resumed recently in Germany, was successful using virtual sound during its matches, and the Spanish league wants to go a step further by using the virtual fans.