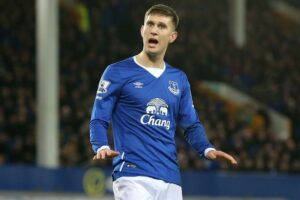 A report that David Moyes could be reunited with former Everton defender has been firmly denied by club insiders.
A weekend Sun newspaper article suggested the 26-year-old looks certain to leave Manchester City and could be available for just £20milion with the Hammers looking to leapfrog Arsenal.
Stones joined Everton from Barnsley in a £3m deal in January 2013 but Moyes moved to Manchester United a few months later.
Despite signing for Manchester City for £47.5million with another £2.5m of add-ons in 2016, Stones' career at City looks over and his contract runs out in 2022.
Our club insider denied there was any real interest and said the defender's six-figure weekly wages were too expensive.
The Hammers have been linked with a large number of players in the £15m-£20m bracket in recent days but must sell to buy.
David Moyes will prioritise defensive positions and is on the lookout for full-backs and a centre back to bring some fresh faces in.