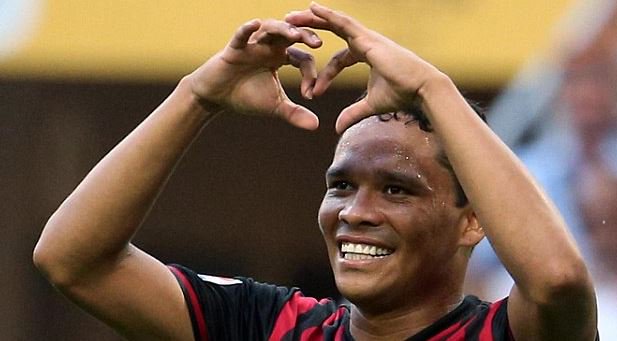 It's all a bit late in the day but Carlos Bacca – after suggestions he would take a fortnight nearly a month ago to decide on whether or not he would move to West Ham – has finally given his answer.
It is of course – as CandH explained back then – a "no " although his refusal to join the Irons is probably totally uneccessary.
The Hammers are now hunting a loan striker in the shape of Wilfried Bony but Bacca – for reasons best known to himself – has chosen to explain why he wasn't attracted to West Ham.
He told Sky Sport Italia said: " 'When the intermediary presented the offer, I consulted with my family and decided to stay. It was the right thing for me to do. 'I wanted to remain because I promised I'd take Milan back into Europe.'
In the meantme, despite his hospital visit for heart surgery co chairman David Sullivan is still on the tranfer market case and working on the Bony loan deal .