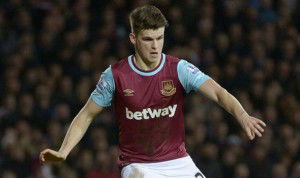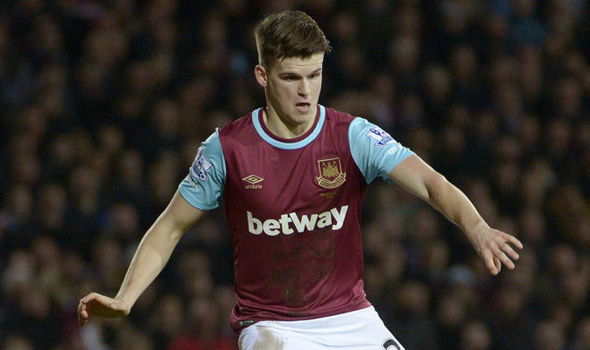 Sam Byram is tonight being featured on the official website giving his view of tomorrow night' game against Huddersfield.
And that may be a clue that the right back is set to be included possibly at the expense of Pablo Zabaleta.
There are no guarantees on such things of course but it seems to be a common theme from past examples that if a player is quoted on a game on the site ahead of a game then he is often involved in the action.
And with Pablo Zabaleta having received some criticism over the first games it looks more than possible that the former Leeds defender could be in line for a recall
Commenting on the game Byram said: "We know it's going to be a tough game, coming to a big stadium like ours and taking on another big club, so it's a challenge for them and it'll not be an easy game, by any means.
"What you get with Huddersfield is that they are always going to work hard and, coming from the Championship, they have a point to prove and they've made their point so far.
"I've seen clips of their games and they seem well-drilled and their manager has got them playing well and got them organised. I think the main thing for a team coming up is to stick together. It's all right having good individual players, but if you're not together as a team then it will get you nowhere.
"Obviously, they used to be quite big rivals of Leeds when I was playing there and, in that regard, it's a shame it's them who came up and not Leeds. That said, it's nice to see a club from that area doing well."
"I'm looking forward to it. It'll be nice to be back at London Stadium, as we've not had the best of starts, but this is a chance to put things right. This is a good game to come back off the international break from.
"At the minute, three points is the most important thing, but we also want to start putting together some convincing performances and playing the type of football this squad is capable of."
"It's still very early, but there are things we need to address in the coming weeks and Monday night is a good test for us to start to put things right.
"Obviously, people are entitled to be frustrated, but at the training ground everyone is trying to stay positive. Negativity doesn't help in football as there is a confidence and mental preparation that goes into it.
"We're just working hard on the training pitch and we'll be giving everything on Monday night to make sure we get the win and put in a good performance."