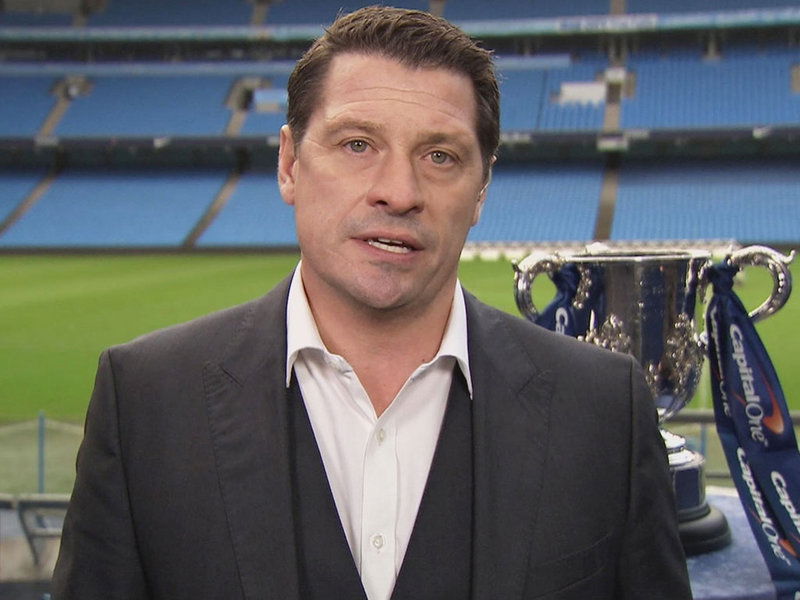 Tony Cottee is on the mend after a health scare, following a small brain haemorrhage he suffered with during the Summer.
The West Ham legend who scored a total of 146 goals while rocking the Claret and Blue kit was rushed to hospital in Central London in July and told the former Hammers hero told talkSport about how his treatment was very successful.
We are all delighted that TC is on the mend and although he has been told to take a long rest we hope to see him at the London Stadium as soon as possible.
He revealed: "July 8 this year, only a couple of months ago, I was meant to be filming an advert for Sky, so I went to stay in London because it's a long way for me to get there in the morning and I had to be there at half-past eight, and I was in my room the night before not doing anything out of the ordinary, and I got a small pain in the middle of my forehead to start with
"But within five minutes it was the worst headache I'd ever had in my life. I then had really severe neck pains and through the night I was sick four times. Obviously I was meant to be working in the morning.
I rang my missus and said I'd been ill in the night and she said: 'Was there anyone at the hotel?' and luckily enough Thommo was there, [former Liverpool defender and Cottee's Sky Sports colleague] Phil Thompson, and I asked him to come to my room and he said: 'Wow, you look awful!'.
"He managed to arrange for a doctor to come to the room as I was in bed. They transferred me to West Middlesex Hospital and did a brain scan on me. Originally, they thought I had meningitis, which was scary as they had people with masks on all around me, and they found I'd had a small bleed on my brain, a small brain haemorrhage.
"Immediately I was transferred to Charing Cross Hospital and I can't speak any more highly of the doctors and nurses, who were unbelievable at West Middlesex and Charing Cross. They did all the tests and I had a lumbar puncture, an angiogram and MRI scans and they wanted to check as I could have had an aneurism, a stroke or a heart attack and could have dropped dead. I am so lucky."
"It was a major trauma and I can't fly for the rest of the year. I had to have six weeks' rest and anyone who is a follower of Soccer Saturday will have noticed I wasn't on the first three or four shows. I couldn't work. I had to rest and wait for the results to come through. They've said they're confident that it was a one-off.
"They don't know what brought it on. We're all busy leading our lives, working hard, travelling, socialising and maybe drinking a little bit, and I probably fall into all of those categories.
"It's been a bit of a wake up call, to be honest. I've just turned 54 and I had four medicals just before Christmas and I was fine, so within the space of eight months I was in hospital and everyone was around me and was worried."
"Everyone has been brilliant. Tony Gale is a really good friend of mine and he came up and brought my wife up. I didn't tell everyone what had happened because I'm not that sort of guy. I'm a bit old-school and if you're ill, you deal with it and move on.
"But if anyone experiences that pain in the middle of your forehead and neck ache, you've got to go to the doctors or hospital. I knew I was in trouble and I was in the hotel and I couldn't walk or drive to the hospital as it was three or four in the morning.
"It was worrying times and for the first and only time in my life I was really, really worried, so it was a very scary time. Everyone around me has been really supportive and it's been good to talk about to make others aware.
"We're of a generation where you don't go to the doctors because you don't want to make a big thing of it, but I now know there are times where you really need to do it."and you. Glad to report that
ClaretandHugh says: Once we heard the news CandH put in a call to TC wishing him all the best from us and you. It's good to report that he sounded fine and really back to his chatty best. He will need to rest for a little longer but he was ready to say that he Hammer recent form has done him the world of good. Tony leads a busy media life of course and, as he told talkSport, he puts in a lot of air miles in and has a really busy lifestyle. But nothing can stop him keeping abreast with everything that's going on at the club and he repeated his admiration for Seb Haller. Tony doesn't believe the 'bleed' on his brain had very much to do with heading the ball declaring: "I never did a lot of that did I." We were glad to hear him joking – the fella is on the mend and once again our very best go out to him.