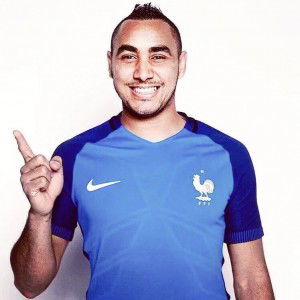 If you listen to misguided rival Premier League fans, Dimi Payet's is wasting his time playing for West Ham and his time as a Hammer is already over.  The keyboard warriors on social media have been quick to claim he has kicked his last ball in a Claret and Blue shirt and will now play for a Champions League club next season.
West Ham club chairman, David Sullivan has been quick to tell ClaretandHugh Payet is not for sale at any price, but what happens if the player is offered £200k a week plus?.
Payet would not be sold for less than £50m to £60 million.Add to that, a wage bill of £52m over five years.
He  is already the top earner at West Ham on a package worth £125,000 per week and a £200k  package would be required for him to consider a move. He would also want any new club to match his current five year contract with West Ham.
So here is the big question.  Will any sensible club really invest in excess of £100m in a 29-year player who had one good opening game at the Euro 2016 championships?  The Premier League is shown all over the world, it's not like he was some secret the world knew nothing about before Friday night.