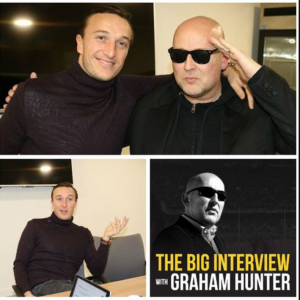 European Sports Journalist Graham Hunter has interviewed West Ham captain Mark Noble for his Big Interview podcast series.
Mark tells how he established as himself as a first team Premier League footballer and captain of the club he has supported since he was a kid.
The skipper also talks about what that role really means to him and the tactics that he employs to ensure that his team-mates are at their best at training and on the pitch.
He starts by talking his involvement in the Under 21 European championship in 2007 with the penalty shoot out which England lost 13-12 after 32 penalty takes in which Noble scored twice.
Listen to part one here