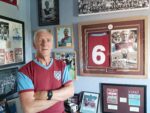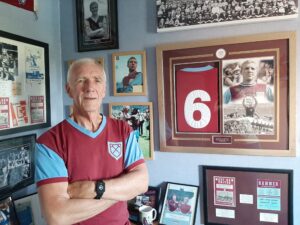 By CandH's top blogger Allen Cummings
Will Tomas Soucek be back in West Ham's starting line-up against Manchester United on Saturday? That's clearly for David Moyes to know and for the rest of us to speculate on.
As revealed on C&H earlier today Moyes was being his usual cagey self, giving absolutely nothing away in his pre-match presser. "Tomas is back from Covid," he was happy to confirm, then added, "but not sure how ready he is so we need to assess that." In other words 'watch this space'.
Taking all three points at Old Trafford – against one of our closest rivals at the top end of Premier League – could be pivotal in what has already been a brilliant season for us so far. Tomas could be the key – the deciding factor on Saturday – in a game that's bound to be extremely close.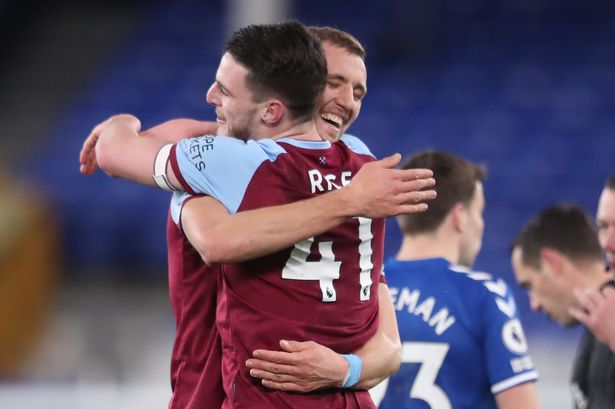 We got through the recent Norwich City game okay without our big Czech international, but to be fair we were helped by the  fact the Canaries are poor. Against an aggressive, highly competitive and mobile Leeds United it was a very different ball-game last Sunday.
We badly missed Soceck's strength and mobility in the middle of the park. We had a much softer centre and it showed. Manuel Lanzini played alongside Declan Rice but was too often brushed aside and over-run. Not his fault – that's not his game.
The fanciful notion that our little Argentine can play in that role, and at the same time offer the team more creativity than Tomas, just doesn't stand up. Declan was stretched to the limit without the big man, his perfect foil, alongside him.
We missed Tomas' aerial strength too – not just in the penalty area – but being a willing target for long balls out from the back and in our own areas from corners.
There has been criticism of Soucek this season because of his drop-off in goal scoring. Three goals in 20 Premier League appearances is being compared to his haul last season.
But it might be worth pointing out Newcastle United have just paid £25m for an out-and-out striker in Chris Wood, who so far this season also has three goals to his name from 18 starts. Not a world away. So maybe Tomas isn't doing too badly after all.
Despite criticism from outside, David Moyes remains a big Soucek fan – and understandably so in my opinion. We will be a far tougher unit to penetrate on Saturday if Tomas is playing.
With the likes of Fred and McTominay in midfield United will be just a competitive as Leeds were in that area. Tomas Soucek will be needed alongside Rice to counter that strength. If he's fit and ready to go that will be 'massive'!