Jermain Defoe is very much back on West Ham 's radar with the possibility of him being on a free transfer should Sunderland go down.
ClaretandHugh had it confirmed by the club today that they will be taking a keen look at the 34 year old when the team travel to the Stadium of Light next month.
Here's how members of the site's Facebook forum @https://www.facebook.com/groups/363174467150521/ responded to the news.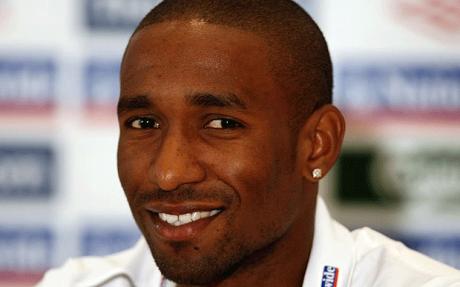 O Yet another one coming to the end of their career is it turning into a nursing home.
O S
till would score 15 goals
O So, are we having Redknapp as the chief scout? Given the ancient freebies and overpriced has-beens we are being linked with…
O Defoe is hardly a has been.. the Hammers have been awful this season ..love him or hate him he would bring much needed quality to the team good injury record as well
O Agree 100%… Defoe is a true goal threat all the time he's on the pitch, regardless of age! I'd certainly have back tomorrow (if not sooner)
O
Would be good to see him come back.
O What are we trying to do, create a team to play in a seniors competition.?
O S
till a top striker for me,,,Ibrahimovic?
O
Been down this road before buying players when we think they have a couple of years left in them and it doesn't really work.
O No problem with Defoe on a free for another couple of years and 15 goals a season.

O I've got this weird image in my head! A Defoe and (a fit) Sakho combination running riot…
O Defoe and a fit Andy Carroll would be a good combo
O We need to build a team with a mixture of youth and experience. We won't attract top class players without European football. Don't care how old someone is as long as they are playing well, they can help us get into Europe next season and our younger players can learn from them
O Defoe on a free would be a good signing as he's a natural goal scorer. We also need someone in their mid twenties who knows where the net is too. Players who can be relied on to stay fit hopefully!