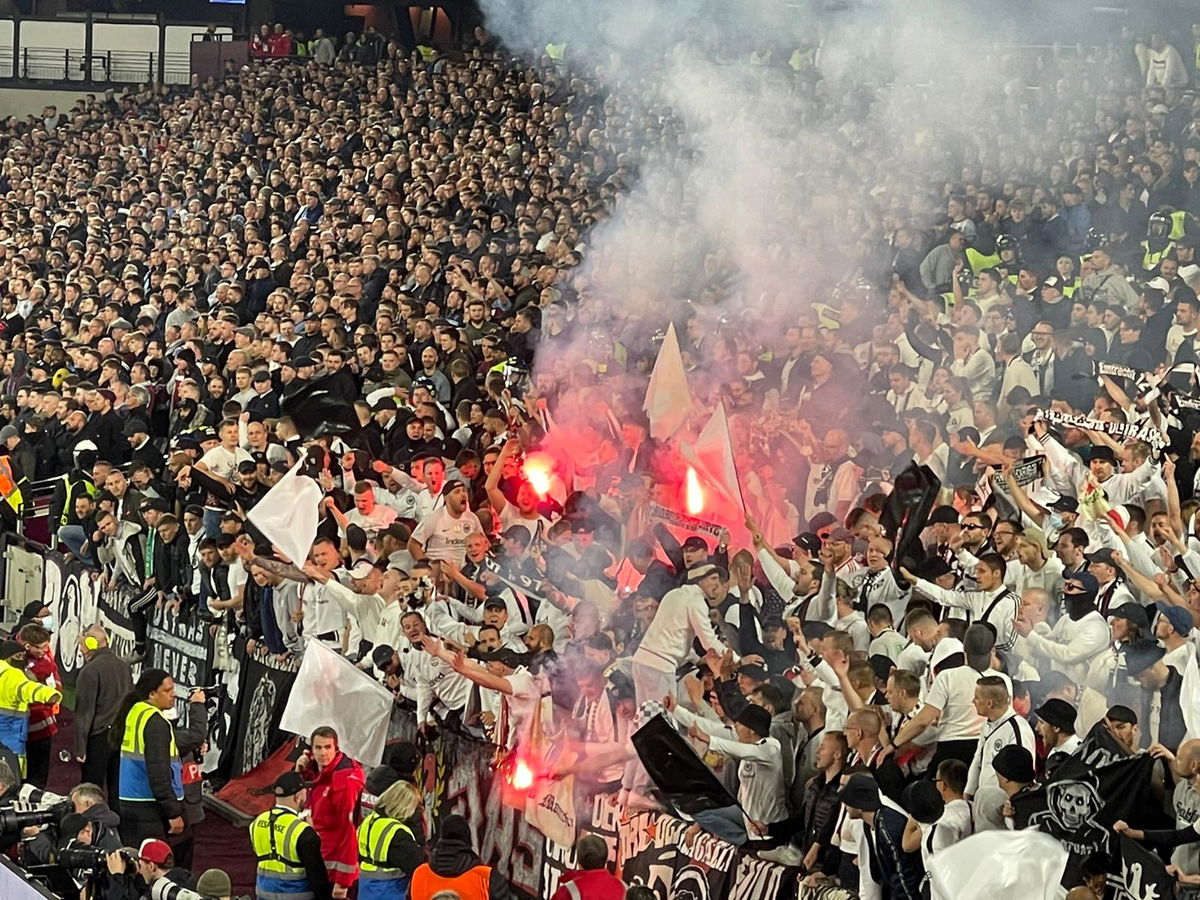 by Sean Whetstone
I must say the Frankfurt supporters were well behaved at the London Stadium if you ignore their flare antics.
Despite speculation and threats galore that up 10,000 Germans could descend on Stratford, only 150 ticketless fans were escorted back to central London by Met Police.
Nor were there masses of Germans in the Hammers' home end although a few got through but no more than in other Europa League games.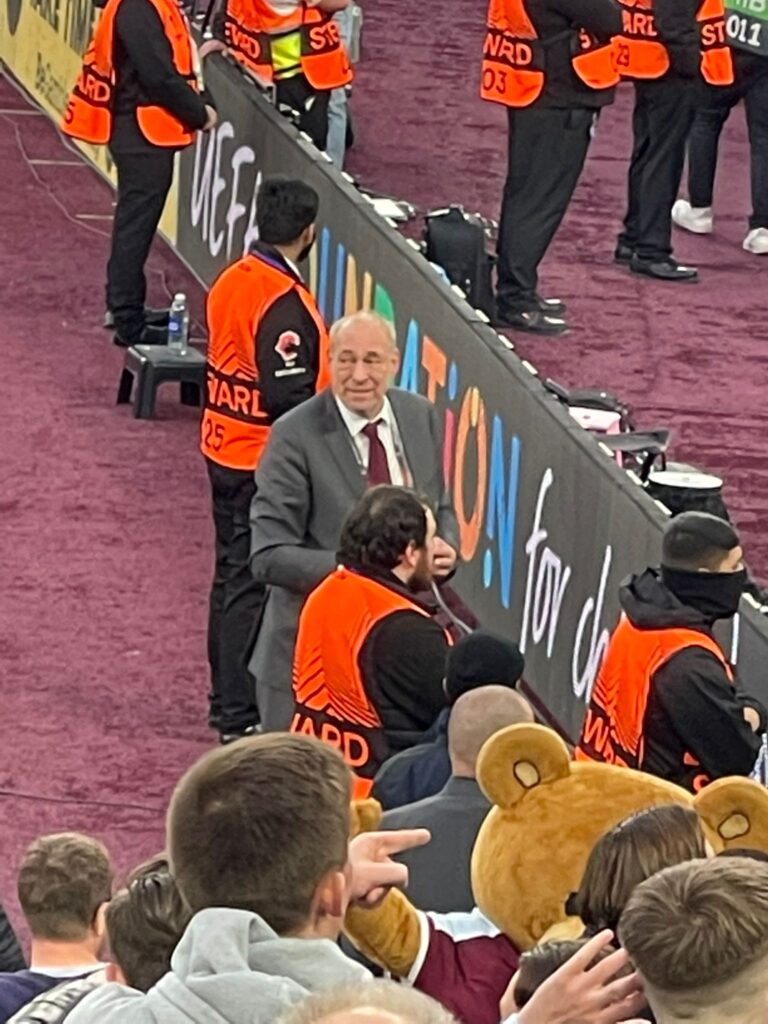 The police were taking no chances with hundreds of Territorial Support Group officers on hand with riot gear in their vans but it was not needed.
The police closed off the road close to Pudding Mill Lane for away fans forcing many West Ham fans including myself to walk around the London Stadium to reach my turnstile.
The Germans were noisy and in good form, they had probably the best synchronic flag-waving I have ever seen. The lower energetically waved their black and white flags only for the upper away tier to take over as the lower tier rested.
There was minimal throwing of missiles from either side and no real violent clashes many had foretold. Even Frankfurt president Peter Fischer seemed on good behaviour as he walked along the side of the pitch prior to kick-off to wave at German fans in the away end. Hammers fans seemed oblivious to who he got no abuse.
A German announcer told Frankfurt fans that they were being held back after the game to allow West Ham fans to disperse and they took it in good spirit by carrying on their celebrations. Section 206 in the West stand is also a designated premium away section for Europa games and these fans were also held back and surrounded by security and stewards.
Not the result on the pitch we wanted but equally not the doom and gloom off the pitch that some predicted.
The club, Stadium staff and police planned the operation well and minimised the risk of widespread disorder.
Without a doubt, this was probably the largest attended football game with a real attendance the London Stadium has ever seen. All 60,000 seats were filled were for once.
West Ham's decision to only sell tickets to season ticket holders, claret members and priority list fans with previous ticket history worked well in stopping Germans from buying those tickets on mass. I am sure UEFA will have something to say about Frankfurt's reed flares and the flare was thrown onto the pitch after the Hammers goal but it could have been a lot worse.
Let's hope both sets of fans behave themselves in Frankfurt next week and the only headline is our incredible comeback and away win to reach the final in Seville.