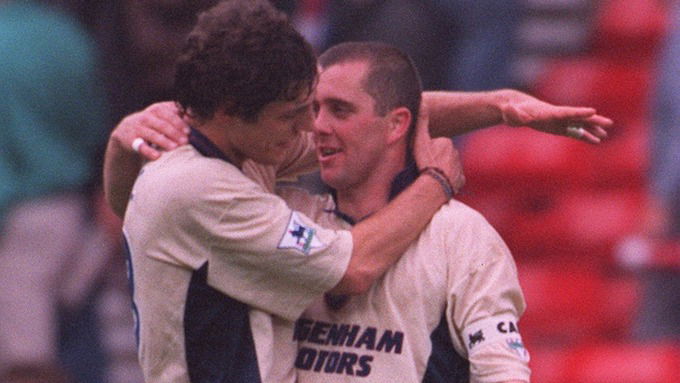 The sun is beating down, there will be  a full house at Upton Park Thursday evening, Aaron Cresswell has signed a massive  new deal and a top French midfielder/winger in Dimitri Payet has arrived.
Frankly, I feel like a reborn Hammer this summer. It's almost as if I've travelled back in time 20 odd years to those days when the club truly felt as if it truly belonged to US, the fans.
Slaven Bilic has been doing and saying all the right things , The Terminator has arrived on the backroom team and the board are working hard on more deals.
The sight of a much younger manager with his hard man coaching team alongside him watching his new charges in a recently published photo was a joy to behold.
Slav knows this club and has carried it in his heart for a long time. When he spoke in an interview of the pleasure he felt when travelling "through those narrow streets" to the ground as a player he hit a chord with me.
I felt it the first time I disembarked at Plaistow Tube Station for my debut game. It never leaves you. Indeed it grows more and more intense.
We all get the same buzz when tumbling out of the tube and legging it to the ground – it's a feeling you can never replicate  – it's a feeling known by all true Hammers.
I'm not gonna get into what happened over the last three or four years. Most know. I felt the club had slipped away from the fans and I think we all know why.
Now it has been reclaimed and as proof of my point I'll let followers of this site into a little secret: Since the former manager departed and Slav was installed traffic figures doubled and on two or three occasions actually trebled.
The mood has changed in an instant – the humour is back on the forums, the horribly divisive rows have stopped. It's brilliant.
I expect Thursday night to be electric even though we are playing perhaps the weakest opposition possible as I believe the fans are desperate to go back 'home' on July 2 and celebrate.
I reckon there's an awful lot more to Thursday evening than what is going to happen on the field – it's about what's happened in our hearts!
The old has gone – the new is here and there's only one way to look at things – with a huge smile of satisfaction and optimism that we are on our way as  West Ham UNITED again!