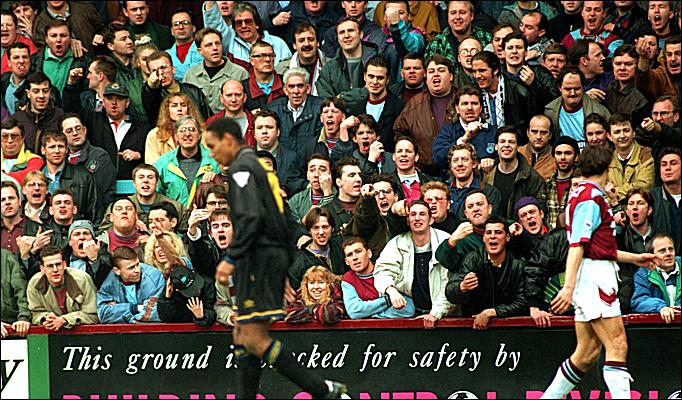 It maybe time for us fans to start adjusting our thinking to things West Ham in as radical manner as the team has adjusted it's tactics and style.
Truth is, this new West Ham is taking a lot of getting used to and the  ancient debates  on Twitter and the Claretandhugh Facebook page/web site are often as irrelevant as last season's league position.
Thankfully – although it surfaces now and again – the pro/anti Sam Allardyce debate is all but dead in the water until the next couple of bad results no doubt. Sure there's the odd voice raised but it's not a serious issue right now.
However, the Andy Carroll thing is still running at full force and we too have asked the question as to how he may respond if not a regular first team choice.
Mauro Zarate is another player seemingly with the same problem and the Winston Reid "will he won't he stay" saga is still flickering in the background.
But very often all of us show the mentality which is seemingly attached to a middle range club – we over analyse, over worry and then OVER REACT.
Take the Carroll issue…it's not a case of what West Ham will do but how Andy will feel six or seven games down the line should he not be automatic first choice.
Personally if we are hanging around the top six I'd bet decent money he will stay as we grow into a bigger club and rotate like the other big boys. Zarate? Who knows but there's a lot of thought going into squad building so I for one am not unduly concerned.
Winston Reid? No point in worrying about it is there? He will do what he has to do and like all other big clubs we will hopefully get a better replacement – should he leave – as we head towards Europe and the Olympic Stadium.
We need to free ourselves of this thinking too that the minute a player is in or out of form he is either a regular or a discard. We've said many times this is a squad game and different games need different approaches.
Sam Allardyce and the Davids have built a squad which is better than anyone could have expected. We are adequately covered everywhere and we can all  look forward with great confidence.
Let's look forward with a broader viewer view of how big we are gonna be – not how average it's been for too long.
I believe the vast majority of us are still having great trouble processing what's been going on at our club but it's actually simple. We are bigger, better and going places and can't quite get our heads around it.
Let's all start trying a bit harder…stop the feuding that too easily rises up and go forward united as this club reaches for the stars.