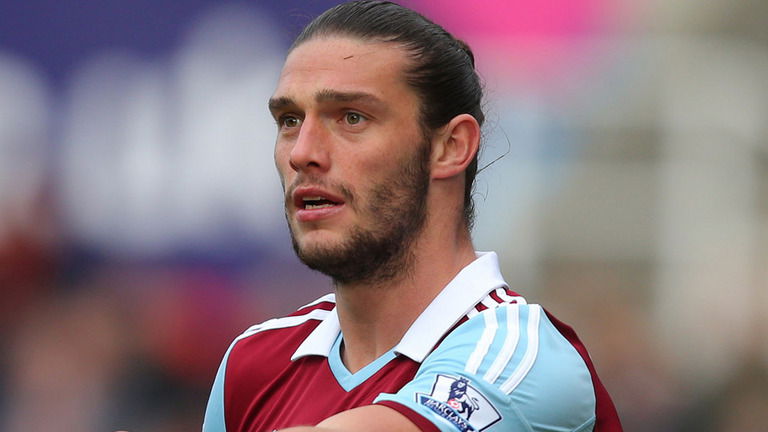 A few weeks ago on one of my increasing infrequent Twitter sessions I recall reading that with Diafra Sakho and Enner Valencia in such outstanding form we could ditch the club's record signing Andy Carroll.
"Get rid now" and "taxi for Carroll" were two of the kinder comments as the  keyboard warriors made their points, perhaps in the hope they would make their own names at the same time.
Oddly, the same recommendations weren't made on behalf of Carlton Cole but we'll let that pass.
Kevin Nolan of course has his share of knockers along at times, surprisingly, with Mark Noble who  has occasionally been told that he may not be strong good to hold down a first team place.
And there's a group who  seem to believe that when a player can't make the starting line-up that automatically means – as is the argument with AC – that we might as well get rid.
Now this isn't going to be the most insightful thing I ever write, but it seems to me that after the lack of player resources at the club last season, a "starting" mindset has fixed itself in the psyche of some.
That's not the way big clubs – and that's what we are becoming – think. We need as many good players in the West Ham squad as we can get and  rotate them without there being any immediate weaknesses becoming apparent.
Up front and across the middle we are there and as I've written before it's at the back where we need a couple of decent signings,
But when we get them as I believe we will next summer, let's not start suggesting that one or the other of those on the books can be flogged when they fail to make the team for four or five weeks.
We need to fix one thing very firmly in our minds: It's a squad game and West Ham are no longer a selling club thank God.
This season is the start of something very big at the club. It almost feels like a revolution at times. Yes, there's some dead wood that needs to be cleared out but once it is,  we will be well and truly on our way to the big time.