A Tribute To my Hammer Brother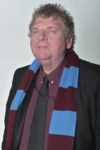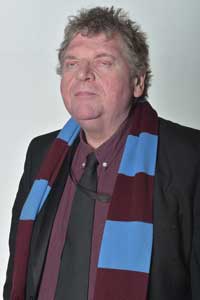 Blind Hammer marks the passing of his brother.
Last week my brother, Henry James Griffith, known to us all as Jim, died. His death followed hard on the heels of another loyal Hammer, our Sister Dorrie who died earlier this year.
Jim first visited Upton Park  as an 8 year old,  in 1949. Our Sister Dorrie remembers accompanying him with Dad in 1952. She also remembered her feet not touching the ground as she was swept out among the thousands departing the North Bank.
Fourteen years my senior, it was Jim who introduced me to Upton Park in 1968. By 1970 he had bought a season ticket for me. We stood together to watch Billy Bonds lift the FA Cup against Fulham. We shared the ironic sadness that this was achieved against the legend that was Bobby Moore.
Jim was a passionate supporter of the "West Ham Way". He taught me that winning was really not absolutely everything. Playing the right way was just as important. We could admire Dinamo Tbilisi in their footballing demolition of West Ham. This only increased our appreciation of our extraordinary away win against them.
Jim hated what Allardyce brought to our club with his pragmatism but admired the ambition and positive football philosophy of Pellegrini. He taught me that whilst West Ham could never guarantee a win, we could guarantee our approach.
Football should be beautiful, creative and take your breath away. Just as importantly it should also be underpinned by the hard working passion born out of the struggles of working people. West Ham, as the club born out of the East End, should reflect this. His dream team would always have a place for the hard work and commitment of Billy Bonds alongside the sublime skills of Brooking and Moore.
Jim was steeped in West Ham memories. His description of the torrential rain whilst he stood with his wife Joan at Hillsborough in the 1964 semi-final win against Manchester United was so vivid. I almost feel I was there.
My brother loved Upton Park for its memories, but supported the move to the London Stadium. He celebrated the fact that thousands more, especially young supporters, were able to attend and grow the support of West Ham. To the end he was positive in his hopes for the future.
Despite increasing health difficulties he was still, even this season, travelling 200 miles down from Wilmslow to take up his Season Ticket. His last game was the 2-2 draw against Brighton in January.
My brother, like all of us, came from a working class council estate. Despite this background He became a successful businessman, Directing multi-national companies across the globe. He trail blazed for our family, teaching us to rely and trust our talents, work hard, and aim high. This is probably a good a definition of the West Ham Way as any.
He leaves a massive gap in our family but would expect me to simply say now:
COYI.