It's a very long time since there has been such a wave of fan anger from the Upton Park terraces as we saw when  Howard Webb brandished that red card at Andy Carroll on Saturday afternoon!
Well now there's something you – the fans – can do!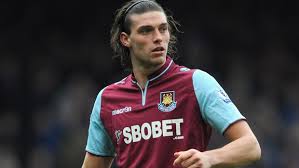 West Ham United will need to inform the FA they intend to appeal by 1pm on tomorrow and with all evidence presented to the FA by 1pm Tuesday.
We should hear the result of the appeal by Wednesday or Thursday this week.
This is where you come in because we need every west Ham fan to rise up and tweet their support of Andy to the FA but please be respectful – you will hurt his and our case by taking a pop at anyone.
Just state calmly and collectively why a red card was out of place in the first place and a three match ban is totally out of order.
Tweet the FA at  @FA with your views and/or Email the FA info@thefa.com
Fan power could help over turn this ridiculous decision