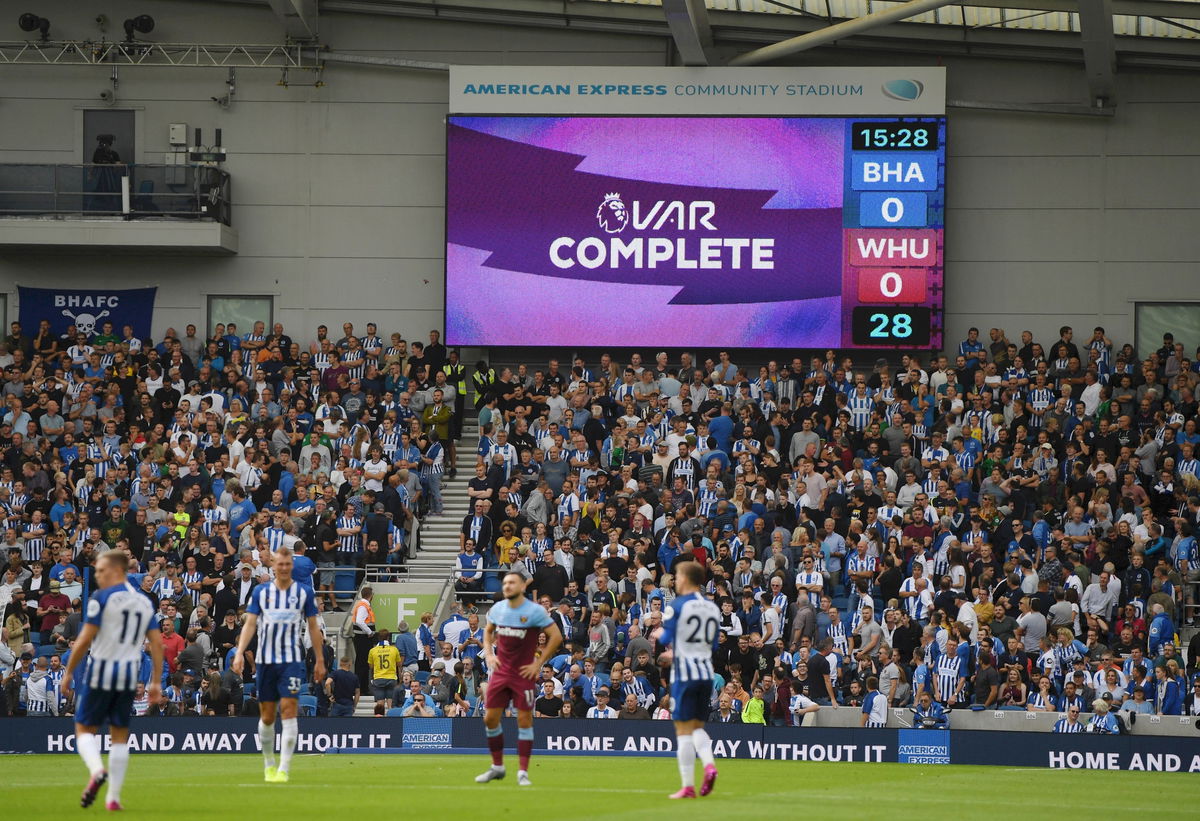 West Ham supporters at the Amex stadium were left in the dark again by VAR just as they were the preceding weekend at the London Stadium.
The decisions are still taking too long spoiling the flow of the game and information at the stadium for fans inside the ground is next to non-existence.
At Brighton, even the checking VAR graphic was delayed by 60 seconds as the home team played their goal video and graphics over and over again.
Only then came a checking VAR message came up followed by another 60 seconds wait before the goal was ruled out much to a huge cheer of Hammers fans.
The three thousand away fans or home fans were none the wiser who had been ruled offside and had rely on mobile phones and Twitter to find out.
The Premier League had promised video replays of decisions overturned but that has yet to happen at West Ham games.
When Hernandez scored his goal there were no graphics for VAR so we had rely on the referee pointing to the centre spot for kick off again.
VAR has much to learn and needs to improve and quickly if it to survive.