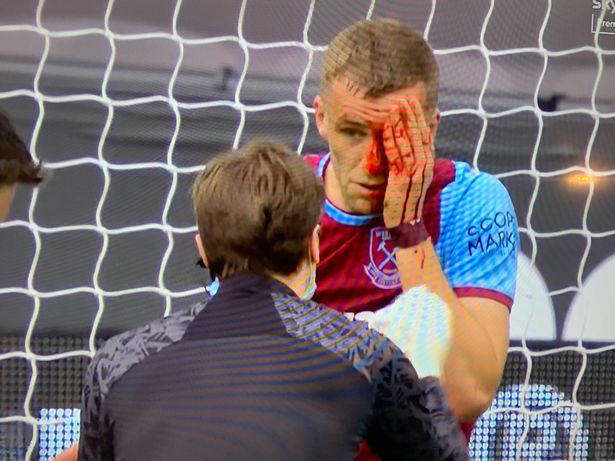 Tomas Soucek showed AGAIN why he has become such a Hammers hero during the game against  the Spurs.
And in doing so he heaped shame on the likes of  well known divers Grealish and Salah who go to earth quicker than their feet sometimes seem capable of taking them.
The Czech midfielder was clearly in a lot of trouble from what has been described to us as a deep and long cut over the eye after a clash of heads.
But after receiving some medical attention twice during the course of the game he showed his warrior status by playing through the game.
It was heroic stuff and his importance to us was demonstrated by the fact that Spurs became far more of a threat after he had been injured.
Soucek's attitude goes right through this squad at the moment – everybody wants to be a part of every minute but the number 28's efforts yesterday went beyond the call of duty.
The only surprise will be if he's not again at the heart of our midfield for the game at Manchester City next weekend.
Hero going on legend …. yes already!