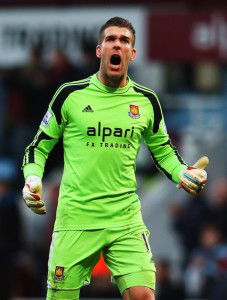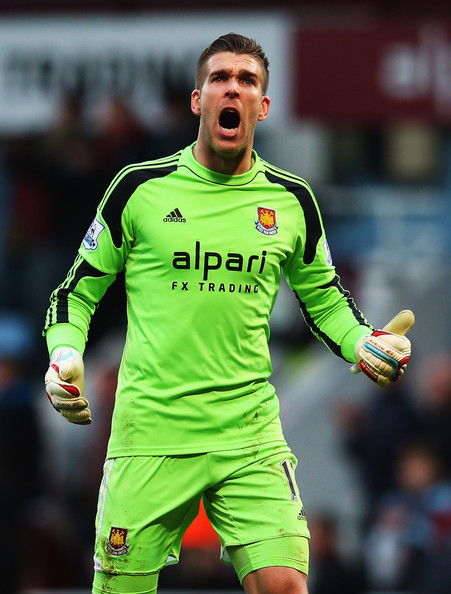 The time is right for a look at Adrian!
With the euphoria of the Liverpool victory now in the past perhaps we need to look at the abrasive attitude of our Spanish goalkeeper during those 90 amazing minutes.
After just 18 minutes Mario Balotelli clumsily charged into Adrian after the West Ham keeper cleared the ball.
Adrian was clearly furious with the Italian and lost his cool as he squared right up to the striker on the ground.
Balotelli leapt to his his feet for another face to face with neither prepared to back down. Both were booked as captain Mark Noble charged back to have a very strong word with his goalkeeper about his discipline.
Adrian's discipline was in question yet again in the second half as he left his boots studs up in the air as he narrowly beat Borini to a rebound.
He was extremely lucky not to pick up a second yellow for that offence which could of so easily reduced West Ham to ten men and changed the game.
I love Adrian's passion and he is a massive hit with the Boleyn ground fans but I do worry he is too hot-headed at times and it is only a matter of time until he picks up a red card and becomes a villain rather than a hero.