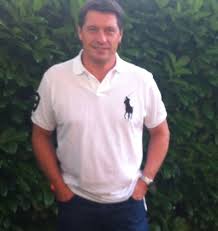 David Gold and  David Sullivan  have transformed West Ham and former striker Tony Cottee says that means we are done with the "selling club" reputation.
TC reckons the sky is the limit and sees absolutely no reason, for example, why top man Dimi Payet would want to leave.
Speaking to the Sunday Mirror he said: "That is what West Ham have been in the past ( a selling club). "But those days are gone. Long gone. It is fantastic. It is real progress and it is a huge step forward for the club.
"With all the money that is in football now, West Ham can pay top wages and the players can play in a marvelous arena.
"Why would the likes of Dimitri Payet want to leave?
"The squad is strong and were close to qualifying for the Champions League last season. There is no reason to leave an environment like this. West Ham don't have to sell any more – and that is why I can see someone like Mark Noble staying here for the rest of his career."
Cottee is a season-ticket holder at the newly-renamed London Stadium.
And he said: "It is a club now ready to compete with the best, not only in London – but also the rest of the country."