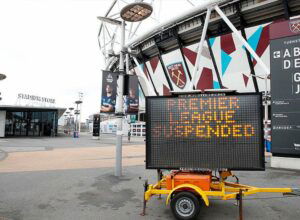 By Sean Whetstone 
West Ham have done the right thing by announcing their ticket refund policy following many other Premier League clubs who have done the same. The club emailed all 54,000 season ticket holders yesterday afternoon before publishing an article on the official club website at 5 pm.
All season ticket holders will have the option of a 'cash' refund or credit against their season ticket renewal next season which will act as a deposit for next season. Cash Club balances have also been extended to 31st July to avoid them being cleared down automatically.
The club has also announced that it will freeze season ticket prices for all existing season ticket holder if it survives in the Premier League presumably leaving an option to reduce season ticket prices if West Ham is relegated.
The club has not used a carrot or a stick with regards to refunds, although they would clearly prefer supporters to take the credit option to support the club with cash flow in this difficult time those taking the cash refund will still be entitled to the season ticket price freeze and be able to secure their season ticket seat when the renewal process is later announced.
We live in unprecedented times so supporters who can afford to leave their money with the club should do so to support West Ham in my opinion.
This announcement is just stage one with more information on the refund process together with a FAQ will be provided by the club in the Premier League confirm all games will be played behind closed doors.
But for now well done West Ham.