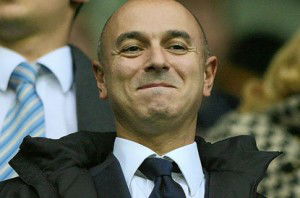 Spurs announced record turnover yesterday for last season totalling £306m with a wage bill of £127m and a gross profit of over £117m. The North London club earned over £150m in TV money with a further £44m in Champions League prize money and £5m in prize money from a domestic cup run while ticket revenue reduced by £3m in the last season at White Hart Lane due to lowered capacity. Spurs Chairman Daniel Levy doubled his own salary from under £3m to over £6m per year.
The financial gulf between West Ham and Spurs has grown from £68m in 2016 to over £123m in 2017. It is really a case of the richest football clubs getting richer.
West Ham announced record turnover of £183m last month up from £142m in 2016, however, Spurs new figures of £306m was up from £210m in 2016 an increase of £96m!
Chelsea recorded revenue of £361m last season with Arsenal's turnover close to £423m. When it comes to financial might West Ham will remain in fourth place in London for the foreseeable future. The London Stadium will make little difference in financial terms and the Hammers are a long way off from the £300m+ club.