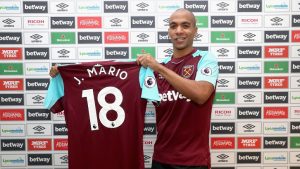 West Ham will save up to £275,000 per week after four players contracts end later this month. This will save over £14m in wages per year which can now be re-invested by a new incoming manager when one is appointed.  The total wage bill is claimed to top £105m last season.
On loan goalkeeper, Joe Hart was reported to earn £120,000 per week from West Ham topped up by an extra £55,000 per week from parent club Manchester City. He is now a free agent but will struggle to earn anything close to that amount.
Joao Mario was earning £45,000 per week for his 16-week loan stay with us. He is said to be available from Inter Milan for £26m.
Patrice Evra was another high earner said to be on £75,000 per week after he joined on a short-term free transfer. No wonder why he loved this game!
James Collins was said to earn a modest £35,000 per week in comparison but with no contract in sight his wages will also be saved.