Former Academy chief  and exclusive Claretandhugh blogger Terry Westley has been following the 'Ngakia Affair' closely over recent weeks and here comes to his conclusions on what comes next for the teenager and the Hammers
Terry is talking to Hugh Southon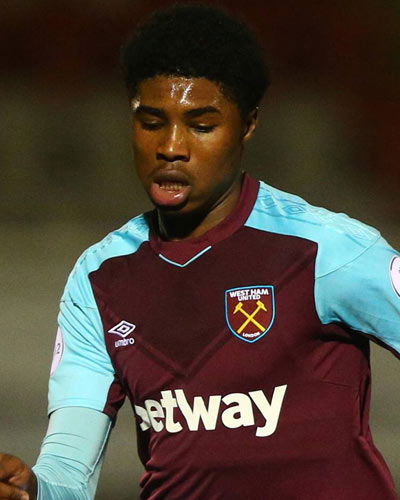 It's been said before, and I have always been of the opinion, that Ben Johnson is going to be a major West Ham United star.
I would like to see Jeremy Ngakia stay at the club and have said previously I don't believe he's doing himself any favours by walking at this stage of his career – but he may be after regular first team football now.
Who knows where he will end up but personally I really believe he would have been better off staying and fighting it out for that first team place although it's probably true to say Ben is in front of him when both are fit. Ben ticks every box for me.
With Jeremy deciding to leavethe way has been cleared for Ben to step forward as the sole challenger to Ryan Fredericks and whatever happens over the next nine games, he for me, is the future and maybe the NOW.
All I can say as far as Jeremy is concerned is that I hope it works out for him but believe he is making a mistake.
As we prepare for the fight of our lives over the next nine games I see mark noble as an essential player in the strange atmosphere which will descend on the London Stadium.
He's an all for one and one for all skipper and will seriously wind up all those around him.
I've worked with David Moyes and Alan Irvine of course and trust me they are as organised and sticklers for details so frankly I can see  no way we will not be more than be ready.
In fact I think we will probably be in front of most other clubs and as a result i'm confident we will avoid relegation.
COYI