Tony Yorke knows Jarrod Bowen's game inside out and backwards as a Hull City season ticket holder having tipped him for the top from the moment he frst saw him. And here he lets Hammers fans know what we can expect of the January signing should the season restart.
By Tony Yorke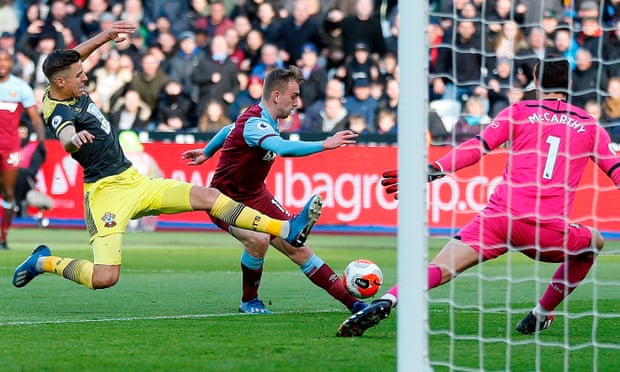 Jarrod Bowen's stats could hardly be more impressive but they certainly don't tell the full story of this young man's abilities.
And in their £23 million signing there are many reasons to be optimistic the new Hammers signing will be right on the case should  the Premier League gets underway again this summer.
Bowen was one of the near ever-presents in a Hull City team pressing for the Championship play-off places towards the end of January.
His record of 17 goals (a goal coming every 155 minutes) and seven assists during the first half of the campaign made him a natural target for the likes of David Moyes.
But Bowen's statistics only tell part of the story.
Although his performances were pretty consistent in the second-tier, at times the 23-year-old struggled due to the physical demands imposed on players outside the top-flight.
In simple terms, Bowen was a far more potent threat when he had enjoyed a week-long rest between matches. Playing twice weekly was not good for his body, or his game.
Having watched the player develop over the last three seasons at the KCOM Stadium, I predict he will be the Hammers' star man during the Premier League run-in should it take place.
Expect more fireworks – and goals – when the season resumes, for an energised Bowen is a handful to keep in check. And, if July is the Premier League's likely reboot month, young Jarrod will be fully fit and raring to go again.
Unlike at Hull, where he had to make most of his goal-scoring opportunities, Bowen will benefit from a team with quality in all areas of the pitch. That can only mean good things for the flying winger, and the team.
So stay optimistic, Hammers fans. I, for one, think you will have every reason to smile when normality returns.
And as the Tiger's fans used to say: "In Bowen we trust."
Tony Yorke is a season ticket holder and life-long supporter of Hull City.