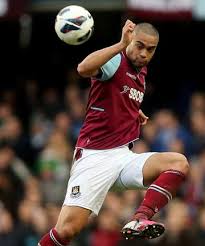 Exclusive
Winston Reid could be just a month away from a first team return.
The New Zealander, 25, is making better progress than the club expected from an ankle injury and some club sources are saying he could be back by the middle of January.
It is the first piece of good news for beleagured manager Sam Allardyce who has an injury crisis which has turned the club into a Hammer House of Horrors.
Better times could be on the way sooner than expected with news that Reid has shed the protective boot he's been forced to wear and that Carroll is almost certain to play a part before the month is out,
A source told us exclusively: "Winston is making good progress and is ahead of scheule. He could be back within a month to five weeks."