David Moyes admits that a number of Premier League teams have a chance of winning the Premier League this year as the Irons prepare to take on Spurs in a London derby on Wednesday.
Spurs have started the season well and are unbeaten, beating Southampton, Wolves, and Nottingham Forest, and drawing 2-2 with Chelsea.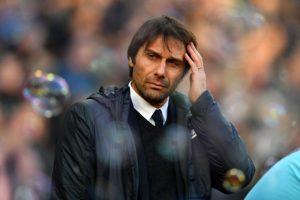 The Irons, by comparison, are 16th and will be hoping that form goes out the window somewhat in the derby.
Asked about the prospect of Spurs challenging for the title, Moyes claimed that the World Cup could have a tumultuous effect on the Premier League, opening the door to a Leicester-esque triumph.
He told reporters: "Title contenders is a big word for a lot of teams but I actually think this year could be a strange year in the Premier League with the World Cup. Someone can get off to a great start and it could change due to that, or players get injured and cannot recover. I really hoped we could have got off to a good start.
"If you can get in the mix early, November doesn't look too far away, you might find yourselves in there with a chance. We have seen outstanding teams in Man City and Liverpool and never know if you catch one of those on an off day maybe you can try to push yourself in there. Leicester did a good job of that."