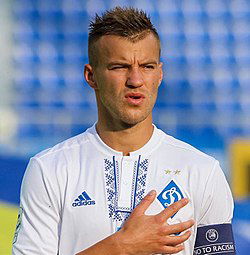 Good to see Andriy Yarmolenko score a cracking and pretty typical goal against the Netherlands this week.
We've become used to seeing that type of goal from him among the seven he's managed in the Premier League since arriving at the club.
Hopefully we will see a couple more or so before Ukraine perhaps exit the competition as we need this guy to catch the eyes of one or two interested managers.
He appears to be an obvious 'for sale' option and that goal will have done his chances of finding a new club no harm at all.
It may be a mystery why he appears to be a regular scorer in internationals but the truth is of course the pace of the game at that level is entirely different to the pace of Premier League action.
With a year left on his current deal and valued at around at £5-£8 million the Hammers are ready to entertain offers.