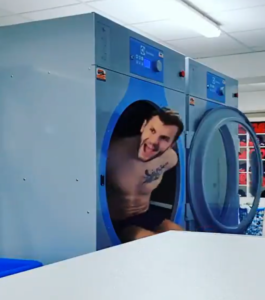 They say timing is everything in comedy.
Sadly,  The club's latest attempt at humour appears to have back fired again.
A prank video posted by the club a few hours ago shows the injured Jack Wilshere climbing into jump into a West Ham tumble drier before jumping out in a bid to frighten Declan Rice.
Supporters have questioned the responsibility of showing anyone climbing into a tumble drier citing obvious heath and safety concerns but the real back lash seems to be around an injured player earning £100,000 per week who can't play for the club but can jump out of a tumble drier in a prank video.
The video is the latest in a series of sense of humour failures. Last week the Advertising Authority banned a prank video containing Declan Rice and a traffic warden as it promoted gambling.
There have also ill timed digs by the Hammers social media team including one aimed at Jose Mourinho saying "See you on Saturday, Jose" which was later deleted.
Jack Wilshere scaring the sh*t out of Declan Rice 🤣 pic.twitter.com/NiIZka77xm

— FourFourTweet (@FourFourTweet) January 14, 2020