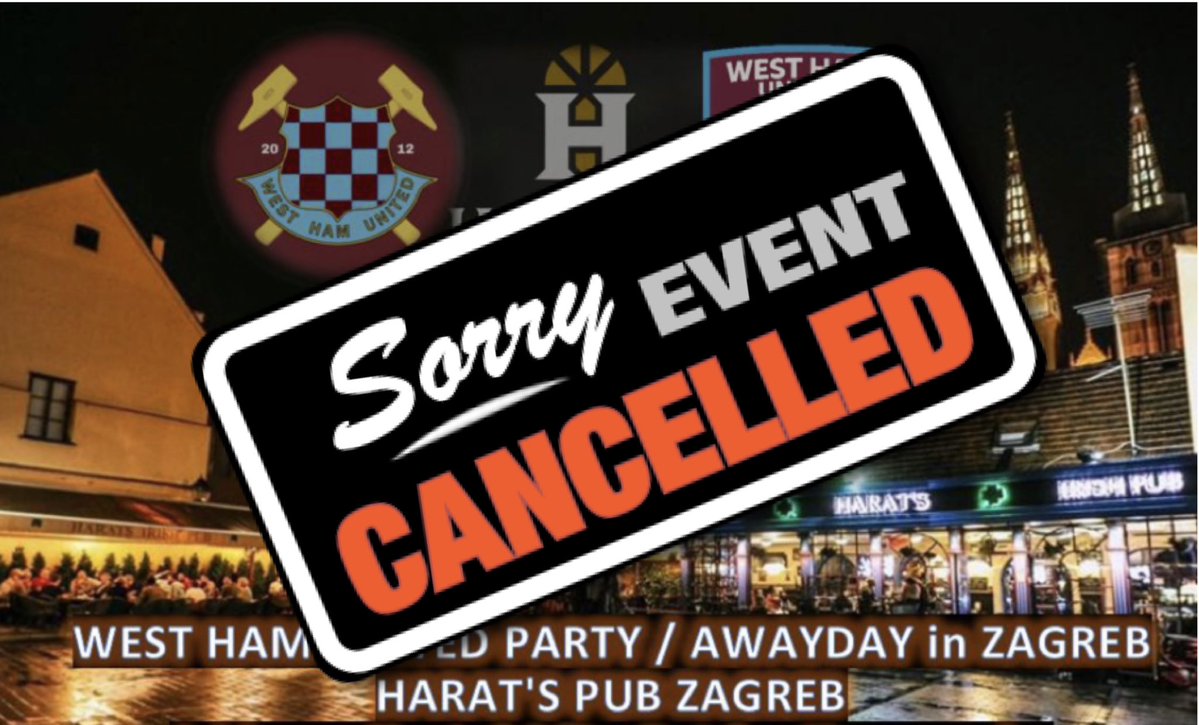 The West Ham United Croatian Supporter's Club has cancelled an event they planned to hold in Zagreb after Croatian Local authorities banned  all public gatherings of West Ham United supporters in the capital due to security reasons.
The club, which was established in 2012, says they are forced to obey the orders from the police and have cancelled the party scheduled for Thursday 16th September at Harat's pub Zagreb.
Social media claims between 5,000 West Ham supporters could make the journey to Croatia this week despite an official announcement of of fewer than 2,000 tickets being available.
Some supporters may attempt to buy from local touts or buy tickets in the home end while others might plan to just soak up the atmosphere.
Official information from Dinamo Zagreb says UK citizens will not be allowed to buy any tickets in general sale for home ends – West and North stand.
British fans will not be able to enter any other stand than the away section due to security reasons. The East stand is out of action due to earthquake damage.
West Ham fans have been advised not to wear Hammers shirt with Nikola Vlasic name on the back in Zagreb as he previously played for Dinamo's rivals Hajduk Split where he was born.
Zagreb's Ultras called the Big Blue Boys clashed with police last month in a Champions League qualifier and local police do not want a repeat of those scenes.