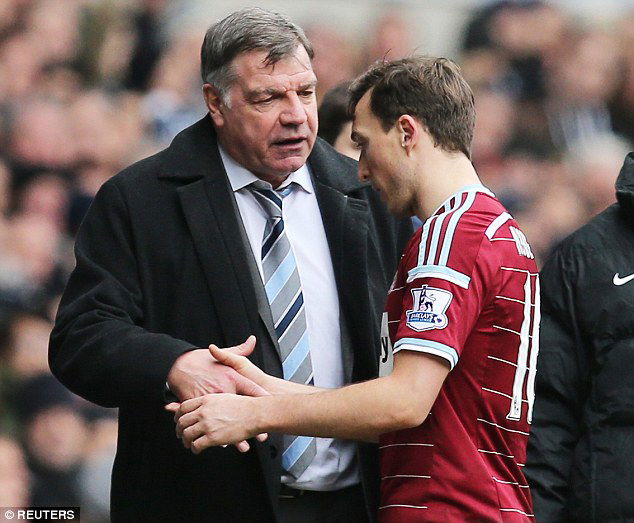 Sam Allardyce has paid tribute to Mark Noble after the player signed a new long term deal at the club.
He said:  "Mark Noble is West Ham born and bred, he's been here all his career and extending that today is a rare thing. It is good for everyone.
The manager believes the 27 year old's achievement is rare in a period where instant success is essential and less emphasis is placed on the nurturing of youth.
He said: The supporters relate to Noble as one of their own, there's no doubt about that. There is more affection towards him because it happens less.
"He loves the area, he loves the fans and he's West Ham through and through, so it's great news. What's more is he's come through the academy, like James Tomkins, and we want to produce more players. That's what we're striving for.

"We live in a world with less patience, where there is a need for managers to focus only on the first team.

"Long term policies don't seem to be as appropriate now as they were four or five years ago because of the need to be successful instantly."