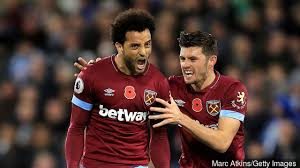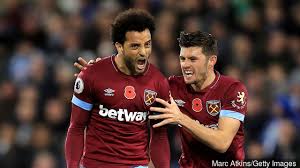 Felipe Anderson seems pretty well convinced Hammers life will return to winning ways when the team meet Huddersfield in our own backyard on Saturday afternoon.
Cardiff may be behind us but he and the squad are still smarting for a defeat which nobody seriously saw coming and he admits: "It was very hard for us."
Err, it was even harder for us  and difficult to understand how little the club's record signing contributed to the game which saw him taken off for "tactical reasons."
But he remains convinced that things will be different on Saturday and it's fair to add that he owes us a real performance after some frustrating excursions during the course of the season since arriving.
The likelihood seems to be that Arnautovic will be back and that in itself could make a huge difference but 90 minutes of Anderson's undoubted skill would be a huge bonus as he forges a relationship with Manu Lanzini.
Explaining life after Cardiff to the official site he said:   "We're training very hard and we are very happy that we have managed to get very positive results at home recently. I think we're going to improve because we will be playing at home, in front of our fans."
Anderson scored in the away fixture n November with a fabulous strike but said of the 1-1 draw: "That wasn't the result we wanted in that match. We conceded a goal very soon and we had to push forward to get a draw.
He knows earning all three points are important as we go into the international break adding: "We need to get the points and we want to improve our position on the table. Then there will be a long pause, so winning makes it a lot easier.
"We know that a good result will give us more confidence to work more calmly so we can wait through those two weeks more easily. We know that confidence is a very important part of football."