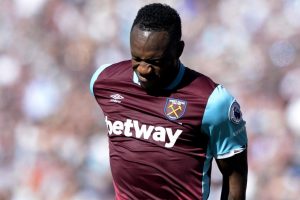 Michail Antonio is determined to turn the tables on Tottenham by beating them in the Cup at Wembley as they did us at the LS in the League
Speaking to www.whufc.com he said: "It's a massive game. Even if it wasn't at Wembley, it would be a massive game, as any game when West Ham and Tottenham are playing against each other, it is a massive.
"Especially after they beat us at home, we need to go there and beat them at their home. We've got to steady our minds, go there and perform for the fans."
"It's Wembley. As much as they are playing home games there all season, it's Wembley so it's exciting for any team that goes there.
"There are going to be loads of players who have not had the opportunity to play there, who will now get the opportunity to play there.
"People are going to turn up and want to perform there because it is a historic ground."