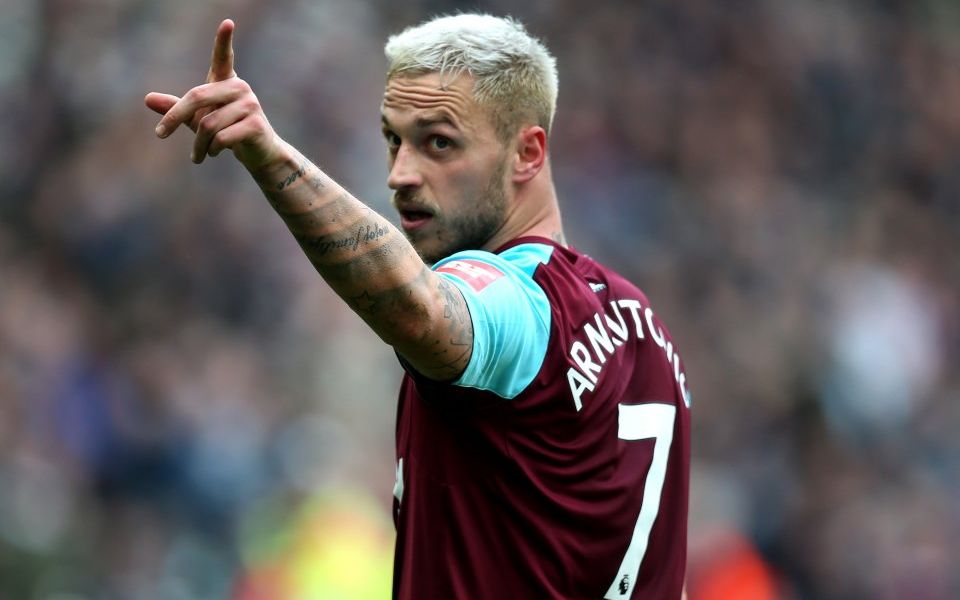 Marko Arnautovic yesterday  pleaded with youngsters to turn their back on an the epidemic that's been sweeping through London for months – knife crime.
Marko, a father of two girls, used the launch of the club's Players Project in the community to send his message out to his legion of young admirers.
His words have been reported widely in the national press via such as The Mirror on a subject which is clearly close to his heart.
He said: "Before, back in the day when I was young, when you had some problems you dealt with it with your hands," . "No-one had a knife.
Now it has changed. I think there are a lot of mafia movies that show that maybe you are a tough guy when you put something in your pocket. But it is very dangerous.
"I just give advice to stay away from that, stay with your friends who are close to you. If one of those friends tries to change, talk to him. If he still tries to change, go away from him. It is not the right thing to go through the bad way.
"Everyone is trying, we are trying, all the different clubs, the Premier League is trying, the politicians, everyone is trying to change this around. But you can't change a child, woman, man or kid who's got this in their head then you can't change it, you can't take it out.
"You just need to be, when you're on the good side, you need to get away from this. Because I've seen a lot of stuff in my life and it's not good to be there."
He also addressed the problems players suffer with the mental pressure the game can often cause them.
He said: "It's easy, from the outside to hammer people, hammer the players and say: 'He didn't do this well, he didn't do that well'.
But when you know the life of a footballer, you'll cry, believe me! We don't talk about money, you cry.
Sometimes because there is so much pressure on you, you have to deal with this because a lot of players go, 'I'm okay, no worries' – it's not right, " but in the game, it's affecting you."
Claret and Hugh's view
Marko stepped outside his footballing comfort zone when addressing the blight of our capital city as the Hammers kicked off their community project at the London Stadium.
One word comes to mind when considering Marko – 'Hollywood' so it was natural that he should spearhead a campaign which is an outstanding plan for the Irons to do their bit in the community.
And his thoughts on the knife epidemic will probably do far more good than anything the politicians can say.
He's unlikely, however, to receive quite the same reception from the public when discussing the mental pressure footballers often find themselves under.
No doubt the shouts of "you have £70k a week or so to comfort you" will be thrown at him but the toll that crowd reaction and social media pressure takes at times can be mind blowing.
And that he should mention it all, bearing in mind the reaction he would be aware he might get, proves he has a case.