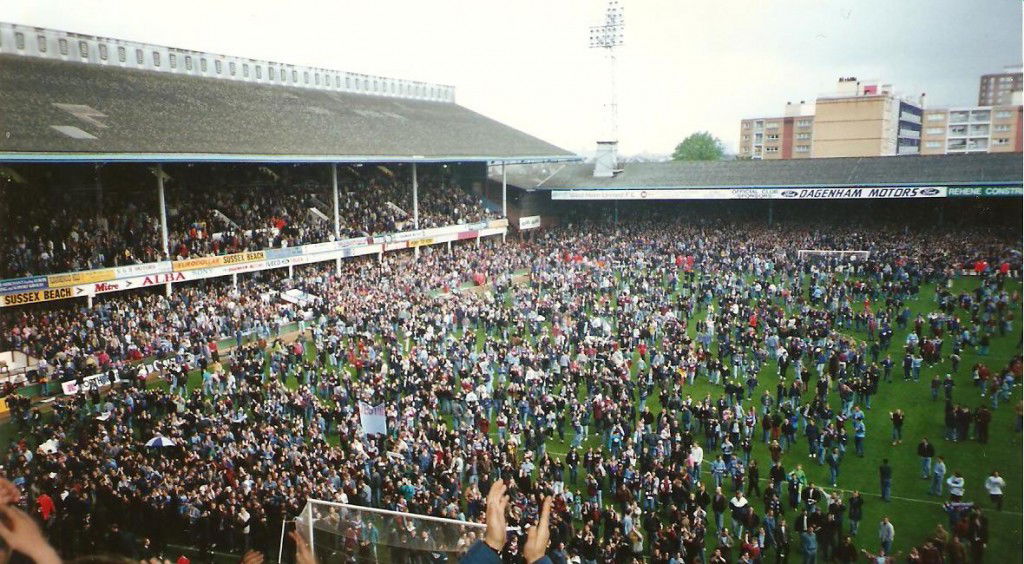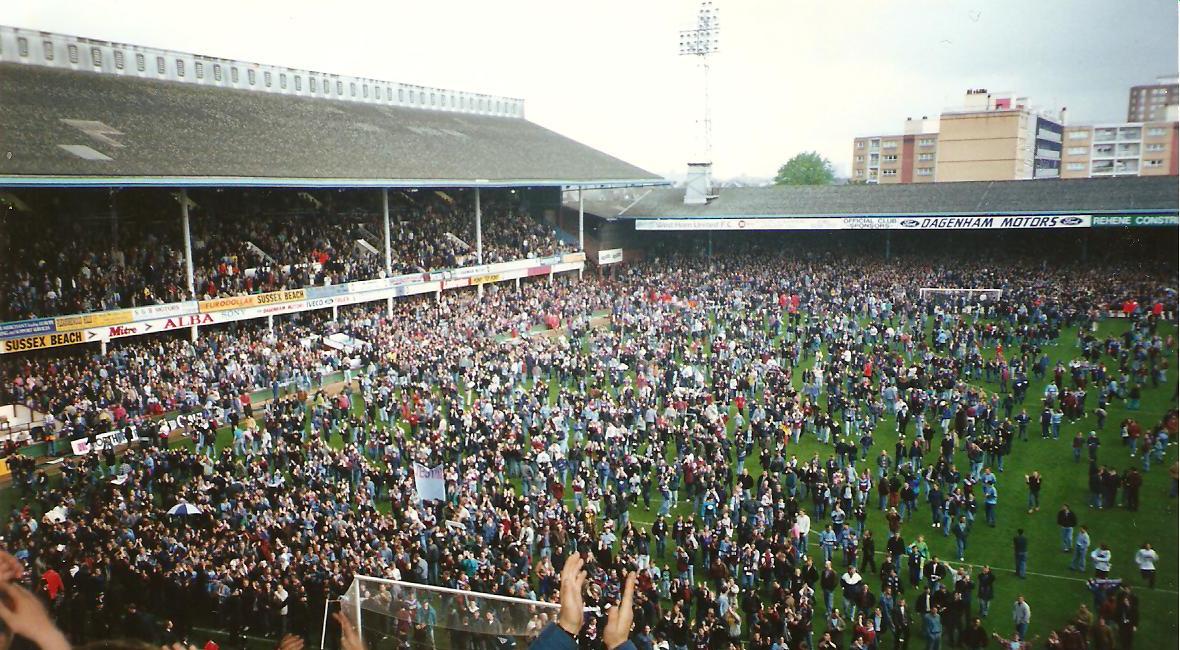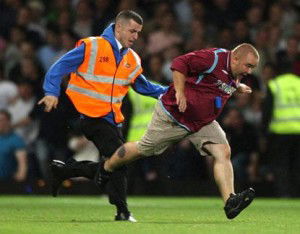 Earlier this week West Ham pleaded with supporters not to spoil the end of season party by invading the Boleyn Ground pitch after the last competitive game of the season.
Members of the West Ham Supporters Advisory board were told by club representatives last Tuesday that a pitch invasion after the last game of the season would completely ruin post match entertainment that has been planned.
The club refused to rule out life bans including the Olympic Stadium for anyone caught running onto the pitch after the last ball has been kicked.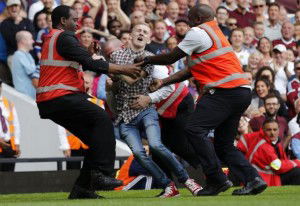 Some cynical Hammers fans on social media have claimed this has more to do with making money than fan celebrations and have challenged the club to reveal full details of what is actually planned for the after season party.
Apart from ruining that, West Ham will be concerned that a large-scale pitch invasion would damage the pitch they have hired out to a number of organisations for lucrative events before the developers get the keys to the Boleyn Ground and knock it down.
One such match is in aid of Great Ormond Street Hospital Children's Charity who have hired the pitch from West Ham for thousands of pounds on 27th May. West Ham fans can pay £900 to play 90 minutes on the Boleyn Ground pitch one last night against a team of former Hammers managed by Tony Cottee.  http://www.footballforfans.co.uk/events/westham-vs-gr-ormond-street.php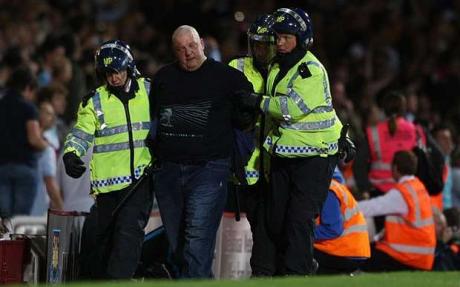 Football Aid plan two matches for fans on 18th May kicking off at 10am and 2pm
http://www.footballaid.com/events/teams/27/west-ham-united.html
On Sunday 29th May there is a Five a side tournament for fans at £600 per team to enter
http://www.footballforfans.co.uk/events/play-football-at-westham-adults-5side.php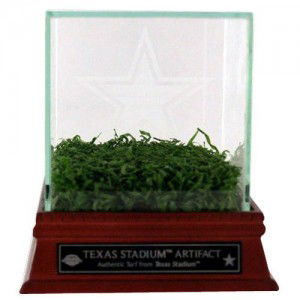 David Gold has previously confirmed that the club plan to sell presentation plastic cubes of the hallowed Boleyn Ground turf to West Ham fans as a memory of the 112-year-old history of  the stadium so they won't what fans digging up their own DIY mementos after the last match of the season.
While the threat of life bans for any fan caught on the pitch is still a very real possibility especially if a small minority invaded the pitch, some fans have made the observation they couldn't feasibly ban all 32,000 home fans if a mass invasion took place.